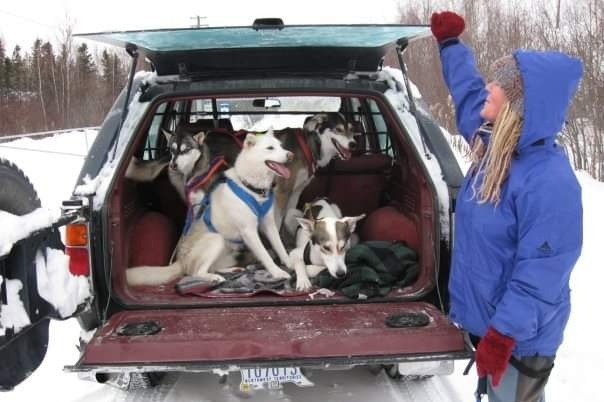 After a fire Wednesday night in the Kam Lake area left Maria Eklund injured and killed two of her dogs, money is being raised by the community to support her.
'Maria, our close friend, lost everything," Arctic Farmer Nursery stated on their Facebook page. "We are imploring the good folks of Yellowknife to, once again and forever, dig deep."
The fire broke out just after 7 p.m. in a residence on the nursery property. When firefighters arrived, those who lived in the home had been evacuated. Eklund was brought to hospital and later medevaced to Edmonton, where the nursery says she remains and is on the road to recovery.
READ MORE: Kam Lake fire sends one woman to hospital, two dogs killed
The nursery is accepting donations of cash, certificates and gift cards at an open house Saturday. For those who can't make it Saturday, organizers say they can accept e-transfers of donations or can pick them up if donors get in touch at 1-867-446-3542 or Arychuks@ssimicro.com. They add they will not be collecting furniture or clothing donations at this time.
A Gofundme campaign started Thursday has already received $6,365 from 73 donors. "A longtime resident of Yellowknife, Maria has for years shown compassion to animals through her work as an animal health technician and is notorious for skijouring with teams of rescue dogs," the page reads. "Maria has a long road ahead and will need all the support she can get."