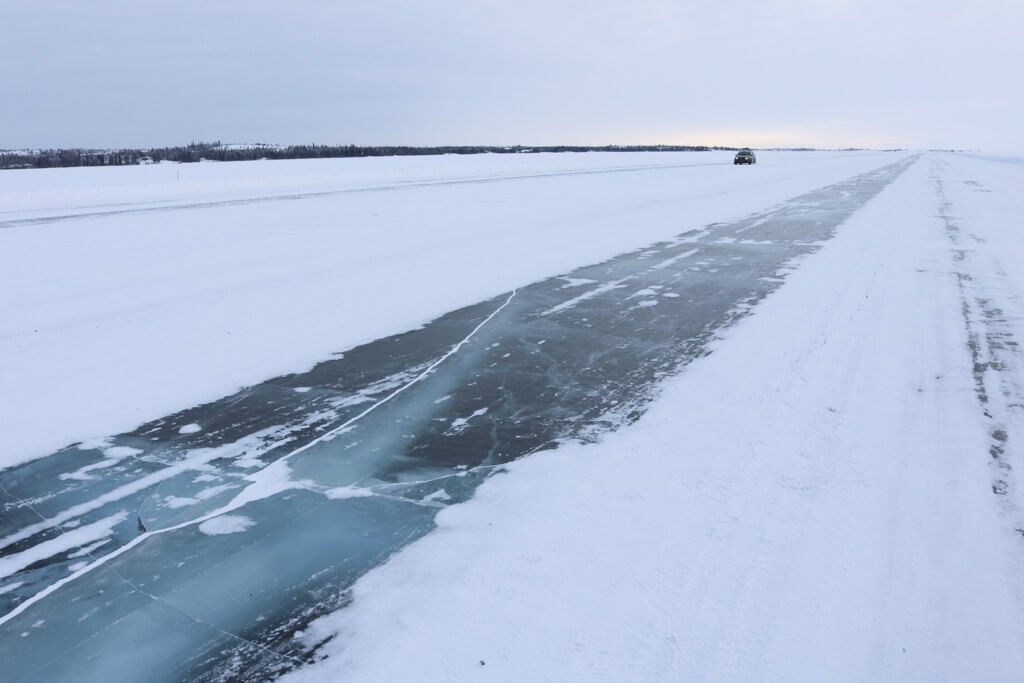 The ice road across Great Slave Lake to Dettah is closed as of Thursday, April 11th at 10:00 a.m.
The Department of Infrastructure is warning drivers it is 'illegal and unsafe' to drive on a closed winter road. Fines for doing so are $863.
REMINDER: The #Detah ice road will CLOSE for the season this morning at 10:00 a.m. Drivers are reminded that it is illegal (fine is $863) and unsafe to drive on a closed winter road. #NWT

— GNWT/GTNO Infrastructure (@GNWT_INF) April 11, 2019
The road opened January 11th this year, the latest opening date since 2000. In 2018 the road opened January 5th and closed April 18th. In 2017 the road was open from January 6th to April 7th.
This year a pull-out was added, for tourists and locals to park while they took in the beauty of the winter road.
READ MORE: New vehicle pull-out open alongside Dettah ice road
The ice road connects Yellowknife to the Yellowknives Dene First Nation community of Dettah, providing a shorter path than the all-season road, for the duration of the winter season.