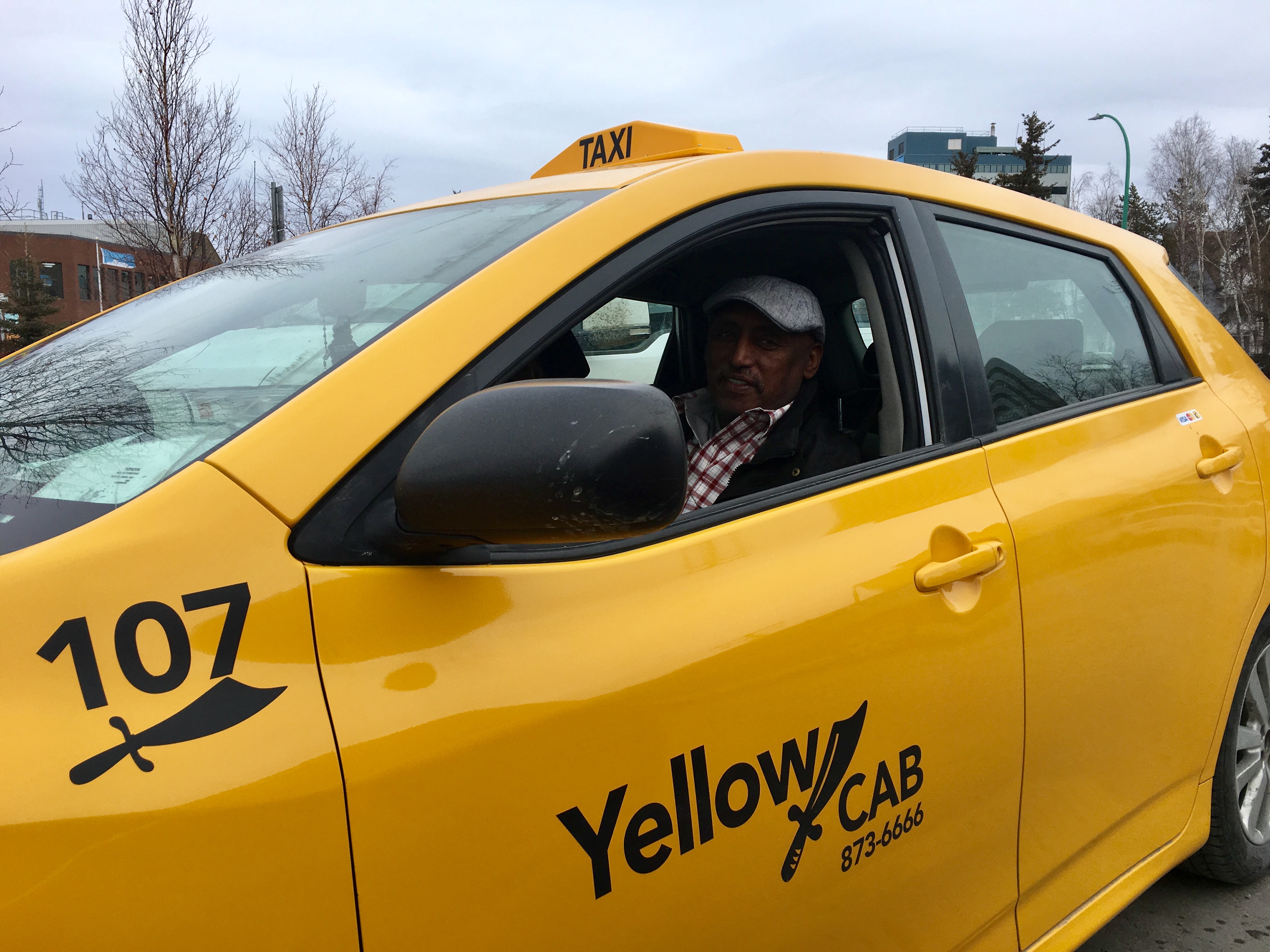 A new Yellowknife cab company will be getting on the road April 1st, without the new metering technology it had hoped to install.
Yellowknife Cab Ltd. could not get the changes to a city bylaw they needed to install a wireless taxi meter system, also known as a 'soft meter', in time for its April 1 launch date. The new company went before council earlier this month to ask for some sort of solution to be able to use the soft meter technology, but city administration says an amendment could take up to two months.
READ MORE: New Yk cab company wants city to modernize, and fast
City administrator Sheila Bassi-Kellett says it is not only a matter of changing the bylaw's wording, but also looking at how the bylaw would deal with legal issues. "In the event of a conflict arising or a disagreement on how billing operates, we need to make sure the bylaw is worded appropriately so there is some guidance that can be provided if there is a legal case that arises."
It could take up to two months for an amendment to allow the company to use these soft meters and administration is working on this after council expressed majority support for this solution.
Meda Shannahan, who spoke for the company Monday, says she is happy to hear councillors supportive of Yellowknife Cab's request. However, without a solution before April 1st, her company now has to purchase, ship and install hard meters.
Shannahan estimates it will cost each of the company's 35 drivers anywhere from $475 to $550. "It's definitely financial hardship for many. Luckily there's a few that are single people here, but these are family men, these are men with children that are in school and in sports."
Driver Okbay Hailemariam says he cannot wait any longer to get working, and he is prepared to pay to have a hard meter installed in his cab. "I am struggling, for sure, but I survived," says the father of four, who has been off work for two months. "I have to work, support my family and pay my bills."
The city is also planning to complete a comprehensive review of the bylaw governing taxi companies in the city. Livery license bylaw 4526 has not been updated for 22 years save for some minor changes to fee schedules and Bassi-Kellett says the review could be around a six-month process.
"We know we need to modernize that bylaw, absolutely, and we know there have been many issues that have been flagged to us and certainly nothing more important than the issue around drivers' safety."