Mackenzie Place in Hay River, the tallest structure in the NWT, is on fire.
From photo and video uploaded to Facebook, it appears an apartment on the 10th or 11th floor is engulfed in flames.
Residents evacuated from the building are being directed to the community hall, at the Hay River recreation centre.
Glenn Smith with the Town of Hay River says staff are registering evacuees and identifying what needs they have. They are also registering pets who may still be left in the building.
Emergency pens are being set up at the Hay River Animal Shelter for displaced pets.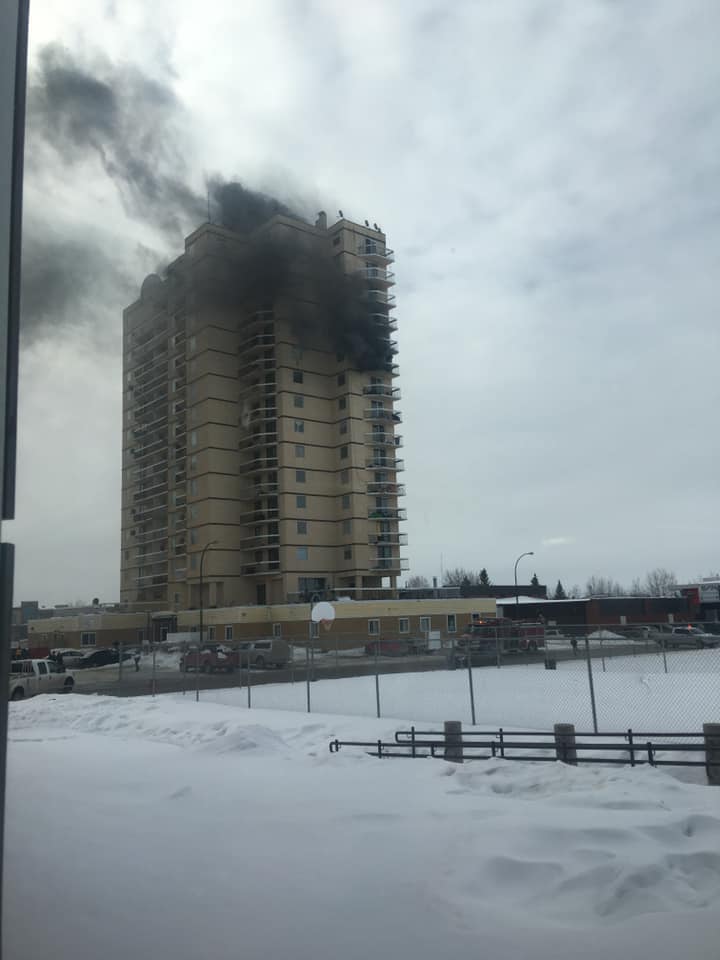 The fire department is also fighting a fire at the Hay River landfill which has been burning since March 3rd. Yellowknife and Fort Smith fire crews are assisting with this fire.
Yellowknife fire chief John Fredericks says four local firefighters were sent to Hay River, originally to work on the dump fire. He says they could be working on the highrise, however he hasn't heard back about this yet.
More to follow.