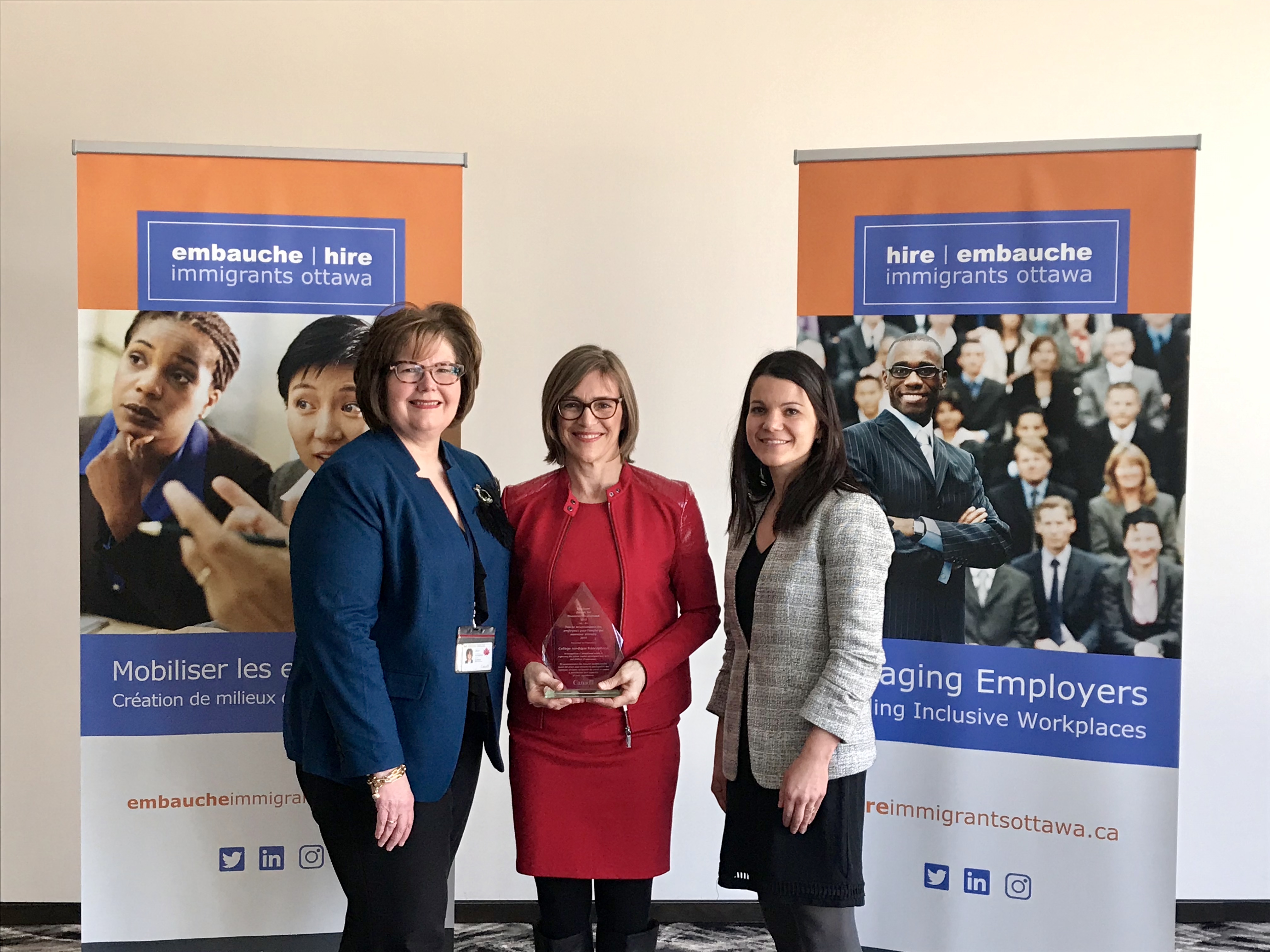 With only four permanent staff members, the upstart Collège Nordique Francophone in Yellowknife has been recognized for its efforts to employ newcomers to Canada.
The college is one of three winners of the national Employer Award for Newcomer Employment, awarded each year by Immigration, Refugees and Citizenship Canada. Executive director Josée Clermont says it feels good to be recognized for the efforts the small college is making to support new employees.
"It's like a start-up college, so we're always trying to develop new things and build relationships and have quality programs and grow every year. So because we're a small team, it's a lot of work," she says. "It's always nice to receive some recognition when you work hard for something."
The college employs four people full-time, two of which are newcomers to Canada. There are also part-time staff from France, England, Mexico and Venezuela as well as an Indigenous staff member and two from Quebec.
It is the first time an NWT Francophone organization has received the award. "I think it shows that we're a community that's accueillant, that's welcoming and we take care of newcomers in the Northwest Territories," Clermont says.
The college helps new employees find a place to live even before they are hired, as well as paying their airfare and greeting them at the airport. Staff are also offered training in language, professional development and reconciliation so they can understand 'the context in which they're living.'
"We care about the development of their career, and to develop them as a person to the best of their potential so they can reach their dreams and goals," Clermont says.
"Each person has different needs and so I like to work individually with each person and try to see what's the best way to help them. And I think that's easier to do in a small organization."
MP for the NWT Michael McLeod says the college is not only providing a job for newcomers, but also a sense of belonging. "As we know, employment is key to successful integration. But having a job isn't just about making an economic contribution to Canada, it's also about providing a sense of dignity and belonging in your community."
With the development of a polytechnic university and the immigration strategy's goal of a five per cent increase in Francophone applications to the employer nominee program per year, Clermont says now is a 'golden opportunity' for post-secondary education in the territory.