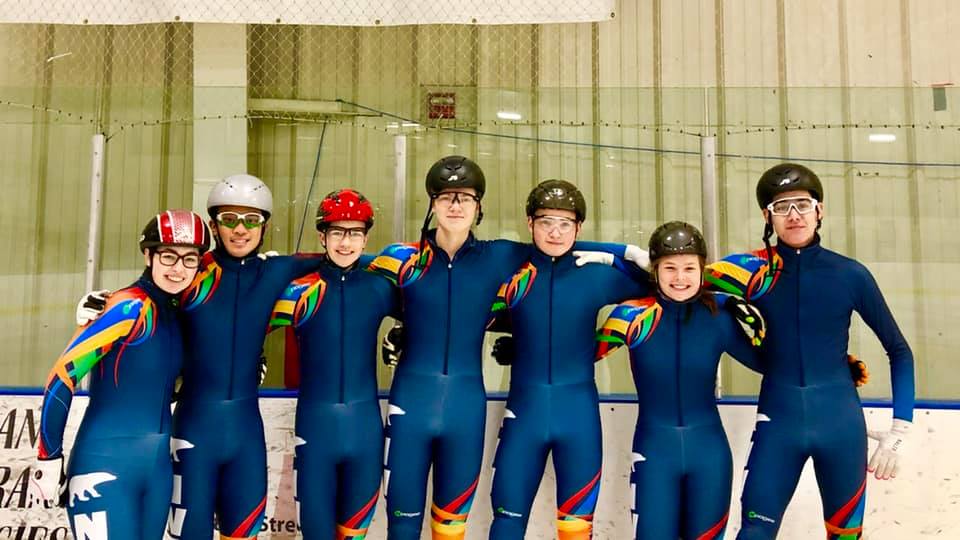 The NWT Amateur Speed Skating Association announced the Speed Skating Team that will be representing the NWT at the 2019 Canada Winter Games in Red Deer, Alberta from February 15th to March 3rd.
To be eligible for the 2019 CWG you must be at least 14 years old and no older than 19 years old by June 30th, 2018 (July 1st, 1998 to June 30th, 2004). There will be seven skaters that will be competing for team NWT, four are from Yellowknife and the other three from Inuvik.
Wren Acorn – Yellowknife
Daphne Cloutier – Yellowknife
Lance Dizon – Yellowknife
Sylvain Rourke – Yellowknife
Stryden Hult-Griffin – Inuvik
Dalton McLeod – Inuvik
Braeden Picek – Inuvik
Cloutier, who's has been skating since she was 10, she said that in order to qualify for the team they had to meet certain requirements.
"We had three distances and had to get a specific time in 2 of the 3 distances" (500m, 1000m, 1500m).
The team wrapped up their Winter camp on January 6th in Yellowknife and will be traveling to the Western Elite Competition in Calgary from January 17th-20th for the Team's final tune-up before Red Deer.
Dizon and Rourke added that they're very excited to compete with some of the other top skaters across the nation and represent the NWT.
"We want to have some personal best times and mostly just have fun. We feel like we're all really ready for the Games, we have five 90 minute workouts every week to prepare us so that we can hopefully peak at the right time."
Short Track Speed Skating is in week one of the Games and will be hosted at the Gary W. Harris Canada Games Centre.