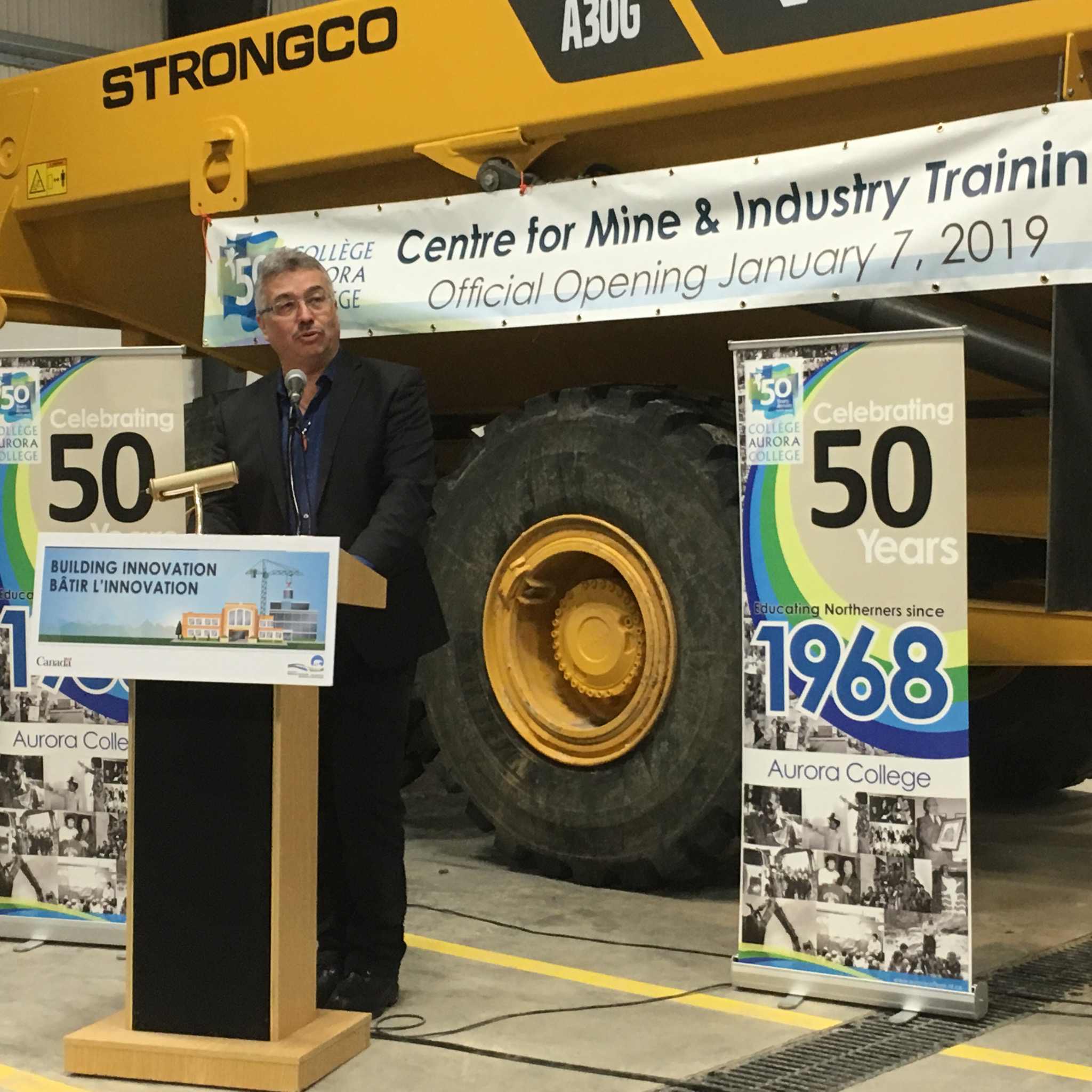 The construction and improvement of facilities at Aurora College have been completed as they received an investment of $4,078,764 through the Government of Canada's Post-Secondary Institutions Strategic Investment Fund in order to create the Centre for Mine and Industry Training.
The CMIT will focus on the development, delivery, and maintenance of both mining-related curriculum and the Heavy Equipment Operator program.
Minister of Infrastructure, Minister of Industry, Tourism and Investment Wally Schumann says that as the largest private sector employer in the territory, mining projects are strengthened when they employ a skilled local workforce.
"The Centre for Mine and Industry Training will provide valuable and transferable skills in an innovative learning environment that will benefit residents and help us to build our mining workforce in the Northwest Territories."
Michael McLeod, MP for NWT says the GoC's investment in Aurora College is about creating the right conditions that will allow students, professors, and researchers to work in state-of-the-art facilities to advance research, innovation and long-term growth in Canada.
"It will keep the Northwest Territories' economy globally competitive. It's not only about creating jobs today; we are helping prepare Northerners for the well-paying middle-class jobs of tomorrow."
The Honourable Kirsty Duncan, Minister of Science and Minister of Sport and Persons with Disabilities states that encouraging scientific awareness in the NWT and throughout Canada depends on supporting our world-class scientists and researchers.
"Through investments such as those under the Post-Secondary Institutions Strategic Investment Fund, we are continuing to lay the groundwork for making Canada a global leader in scientific excellence."
The GoC's Innovation and Skills Plan aims to make this country a global centre for innovation, one that creates jobs, drives growth across all industries and improves the lives of all Canadians according to The Honourable Navdeep Bains, Minister of Innovation, Science and Economic Development
"This historic investment by the Government of Canada is a down payment on the government's vision to making Canada a world leader in turning ideas into solutions, science into technologies, skills into jobs and start-up companies into global successes."
The total cost of the project was $10,395,046, with the GNWT contributing $6,316,282 to the facility.