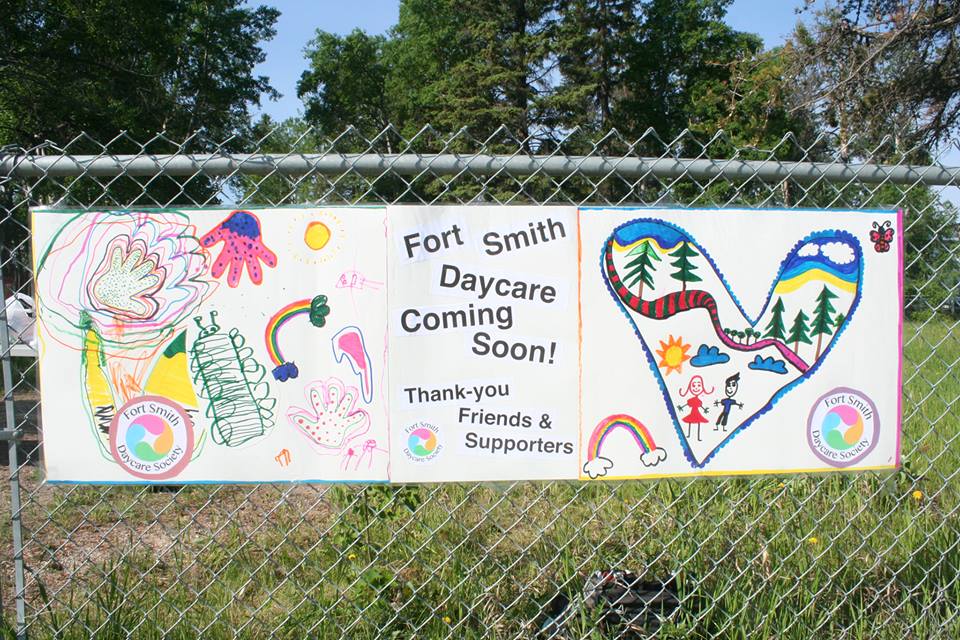 A new daycare will be opening in the Fort Smith Recreation and Community Centre.
The Fort Smith Daycare Society has partnered with the Town of Fort Smith to open the centre but this space will only be temporary, as Fort Smith will still be looking for a permanent location for the daycare.
Samantha Stokell, president of Fort Smith Daycare Society noted how happy they are to have this partnership with Fort Smith and feels it will benefit the whole community.
"It has been a long time since there has been a daycare centre here and although we are starting small, the board feels it's a positive step to open more childcare spaces in Fort Smith."
The daycare will start by having eight spots for two-year-olds to five-year-olds, with the intention of opening more spots in the future for infants aged zero to two-years-old.
Lynn Napier-Buckley, mayor of Town of Fort Smith. says the town is excited for the opening of the new Community Daycare and that this partnership benefits them as an employer and as a community leader.
"We are looking forward to the daycare expanding capacity as we advocate for new suitable spaces through community and government partnerships that will allow for increased enrollment. We have seen the increased need in the community and are ready to be a part of the solution to providing childcare to those families who are in the workforce and attending school."
The Society is working with the Department of Education, Culture and Employment to receive funding and assistance in opening the daycare.
ECE Minister Caroline Cochrane says the department is looking forward to continuing its work with the Fort Smith Daycare Society in support of increasing access to quality early childhood learning for children.
There is no current timeline for the opening date but job ads will be posted soon for the executive director position and a primary childcare worker.
The Society is looking for people with an early childhood education background and who are dedicated to the development of quality childcare.