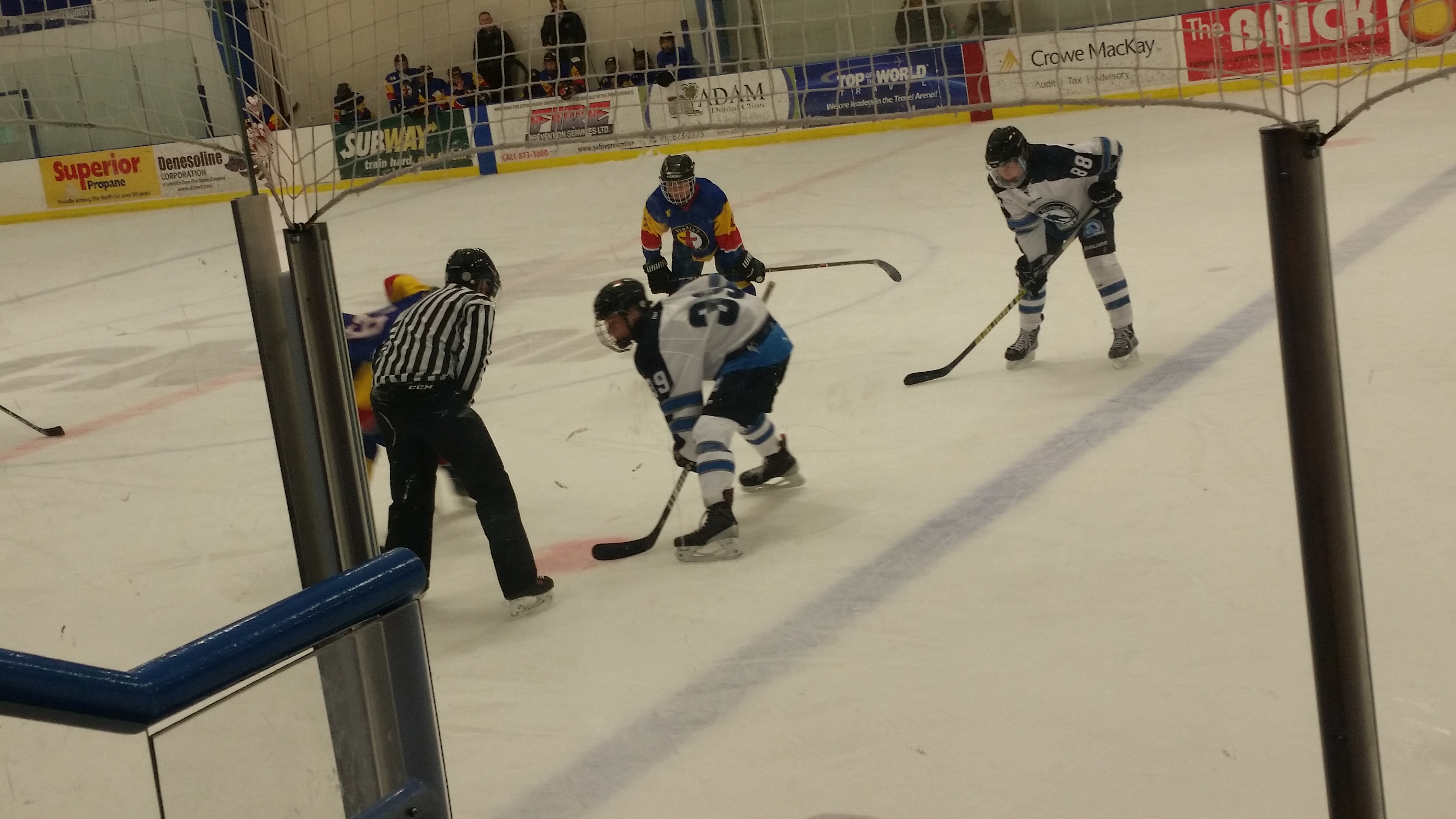 In preparation for the 2019 Canada Winter Games, the Yellowknife Community Arena hosted the Arctic Showcase, a hockey tournament in which both the NWT and Nunavut CWG boys teams participated in.
The tournament, which went from December 13th-16th, gave the players a chance to prove themselves against peers as well as helping the coaches make decisions when it comes to trimming the current 25 man rosters down to 20 in time for the Winter Games according to one of the tournament organizers, Brad Anstey.
"We had a selection camp in the summer for the NWT boys where we chose our 25 guys, this is a little more competitive for the players, instead of playing against their buddies to make the team now they're competing against another CWG team that they will see again in a couple months."
The Canada Winter Games are held every four years, where young athletes from across the country get the chance to show their skills in front of a national audience but there is a caveat says, Anstey.
"To make the team sometimes you have to get lucky with your birth year, for this tournament being born in the years 2003 to 2005 are the most ideal. With this tournament only being every 4 years some kids get unlucky with their birth years and miss out on the chance to play in this event."
Other teams at the showcase included the Shawinigan Lake bantam prep team, the CWG NWT girls team and a few other local bantam teams.
Anstey points out that the organizers wanted to make this tournament very local while still giving these kids the opportunity to test themselves against other kids their age from others parts of the country.
In total there were 15 games held with 7 attending teams split up in 2 separate divisions, the Bantam division and the CWG division. The winning teams for each division were team YSC and the boys CWG NWT team.
The Canada Winter Games are scheduled to be held from February 15th to March 13th in Red Deer, Alberta.