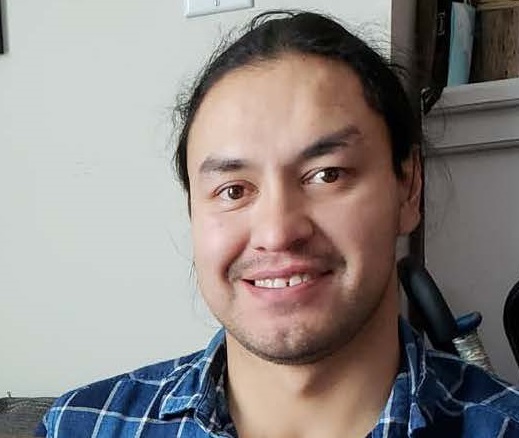 UPDATE: Boucher has been found and is safe and sound.
Behchoko RCMP asks for the public's help looking for a missing man.
31-year-old Donovan Boucher of Yellowknife is an Indigenous man who's 6'1", 160 lbs with long black hair and brown eyes. He was reported to be wearing black snow pants, a Grey/Camo jacket, and Stagger mukluks.
Donovan was last seen in Yellowknife around 11:00 a.m. on December 13th. He headed out to scout the area around KM 292 on Highway 3 and was to return last evening.
Behchoko RCMP, Behchoko Ground Search and Rescue, family members and community volunteers are conducting a search of the area which began at first light this morning.
Marie York-Condon, Northwest Territories RCMP Media Relations states that anytime someone is out on the land and is late in returning in these temperatures it can cause concern.
"We are thankful for those who are assisting in the search, but caution people to not head out on their own to search for Mr. Boucher. In these conditions, the searchers have to be organized and accounted for."
Anyone with information on the whereabouts of Donovan is asked to please contact Behchoko RCMP at 867-392-1111. You can also call Crime Stoppers toll-free at 1-800-222-TIPS, visit online at nwtnutips.com, (click on "submit a web tip") or text: nwtnutips to 274637.