As 2017 nears, here's a collection of memorable quotes from 2016's top stories in the Northwest Territories. 
---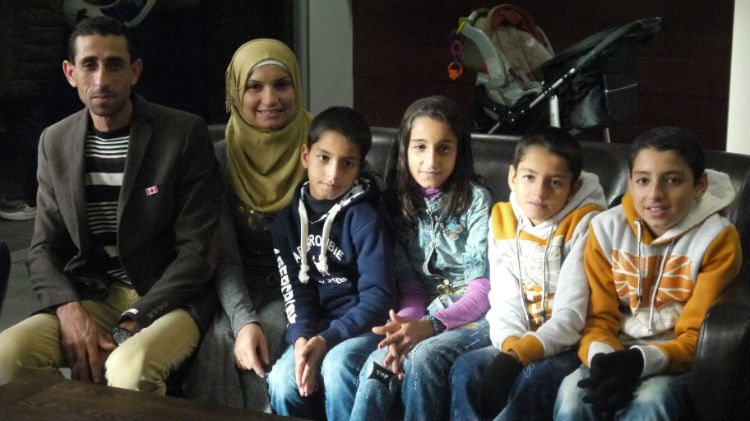 "From the hell to the paradise."
Rami Kassem, translating for the Alhajy family
The Alhajy family moved to Yellowknife from Lebanon in mid-October. They are the first Syrian refugee family to move to the NWT capital since the Syrian civil war broke out over five years ago. 
Read the full story here.
"It's the best Christmas present ever, it really is."
Rod Carson
Yellowknife's Maggie Carson, 12, found out she had a brain tumour this month. Her father, Rod Carson, said Christmas came early when the family realized the mass was in fact benign. 
Read the full story here.
"I would give the board of Dominion an epic fail on recognizing the strategic importance of having their senior leaders in the North."
Richard Morland, president of the NWT Chamber of Commerce
The president of the NWT Chamber of Commerce had some harsh words for Dominion when the company announced its decision to move its corporate office from Yellowknife to Calgary.
Read the full story here.
"It's an old friend, you know, you want to say your last farewell to an old friend … It's an emotional thing that it's coming down."
Mike Borden
Mike Borden was among hundreds of Yellowknife residents who watched the demolition of the Robertson headframe on Oct. 29. The structure had to come down as part of ongoing remediation efforts at the Con Mine site. 
Read the full story here.
"They're feeling the love from everyone in the community, their family and friends. It's comforting for them to know that they have a lot of people on their side."
Sarah Erasmus
Yellowknifers expressed heartbreak earlier this month when an 11-year-old girl died suddenly of a rare blood infection. Family friend Sarah Erasmus said the Lizotte's appreciated the support they received from the community, including over $45,000 in donations.
Read the full story here.
"It just means a lot to me, it makes me feel honoured to be a part of this city."
Akeem Haynes
Olympic medalist Akeem Haynes was presented with a key to Yellowknife in late September. Haynes won bronze in the 4×100-meter men's relay alongside fellow Canadians Aaron Brown, Brendon Rodney and Andre De Grasse at the 2016 Rio Olympics.
Read the full story here.
"I was like, 'don't screw up, don't screw up.' That's all I kept saying."
Sousanh Chanthalangsy
Yellowknife food truck operator Sousanh Chanthalangsy was featured in an episode of Chopped Canada in October. Chanthalangsy is the owner/operator of Yellowknife's One of a Thai.
Read the full story here.
"The response I'm getting from the people of Yellowknife is just overwhelming. People are crying for it and I hope I'm able to provide that to them in a very short time span."
Perry Campbell
The man who's promising to bring a Mary Brown's franchise to the city says he's close to opening a restaurant across the street from Canadian Tire uptown. Fried chicken has been in short supply since the city's only KFC franchise shut down last year.
Read the full story here.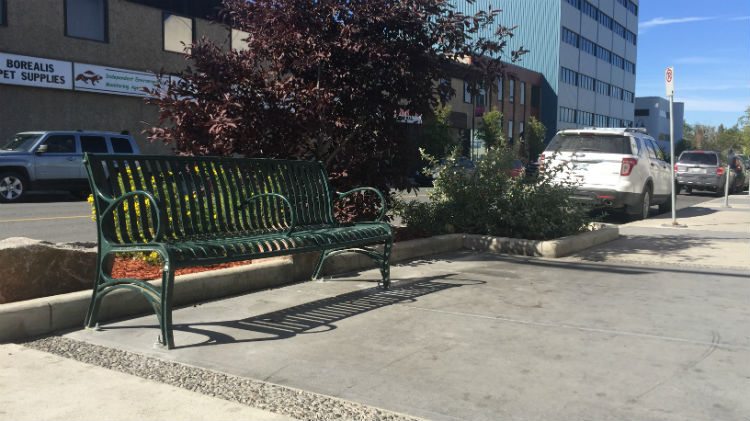 "We have now spent over half an hour discussing benches which is a half an hour that we're not talking about homelessness, we're not talking about poverty, we're not talking about downtown revitalization."
Yellowknife Mayor Mark Heyck
City councillors expressed surprise this August after staff removed a bench in the city's downtown core. The mayor himself weighed in on the conversation, hinting that there are much more pressing social issues to consider downtown.
Read the full story here.
"It's hard to even think that it is actually gone even though I have walked through its ashes. My mom said it best when she said it's like losing one of your family members."
The Chorostkowski family
Namushka Lodge, a popular fishing lodge located outside Yellowknife, burned to the ground after being consumed by a wildfire this summer. The Chorostkowski family operated the lodge for 34 years before the fire.
Read the full story here.
"It's like I took a piece of the screen and it's just sitting in my yard."
Leonel Menendez
Yellowknife's Leonel Menendez converted a white Jeep Wrangler into his very own Sahara-style vehicle modeled after the one that appears in the popular 1993 film Jurassic Park. You've probably seen him driving it around town.
Read the full story here.
"There is no such thing as a safe street drug. The rate of potency is very different from pill to pill. Whatever someone is buying today is different from what they're buying tomorrow."
NWT Chief Coroner Cathy Menard
27 people died as a result of an accidental overdose in the Northwest Territories between 2009 and 2014, according to the department of health. Of those 27 deaths, four can be tied directly to the use of illicit fentanyl – a drug that has become more prevalent in Yellowknife in recent years. 
Read the full story here.
"At one point I was told I would never be a good teacher and should think of something else to do with my career."
Heather Bilodeau
Yellowknife teacher Heather Bilodeau didn't know what she wanted to be when she was younger, but she's glad she stuck to teaching. She was presented with a Prime Minister's Award for Teaching Excellence back in May.
Read the full story here.
"They love the smell of it. The shiest sheep who's normally way over in the corner came running up to me, it's like candy."
Jackie Milne, president of Hay River's Northern Farm Training Institute
An unlikely partnership was formed between Yellowknife's brewpub and the Northern Farm Training Institute earlier this year. In an effort to reduce waste, the NWT Brewing Company started sending its spent grains down to the farm as feed. The 'highly nutritious' grains became an instant hit with the animals on site.
Read the full story here.
"It was like being at a giant hipster convention in the woods. All of the characters had to grow beards as they were portraying fur trappers in the 1800s, so all of the crew decided to grow beards as well."
Melaw Nakehk'o
Fort Simpson actress Melaw Nakehk'o made her Hollywood debut last January when The Revenant hit screens across the world. She spoke with us ahead of the film's debut about being one of only a few females on set. 
Read the full story here.
"It pleases us to know that this donation will be of help to the Yellowknife community which has meant so much to us."
Helen Parker
John and Helen Parker, an elderly couple who once called Yellowknife home, donated $100,000 to the Yellowknife Community Foundation this fall. The couple moved south in 1989, but that didn't stop them from giving back to the people of Yellowknife.
Read the full story here.