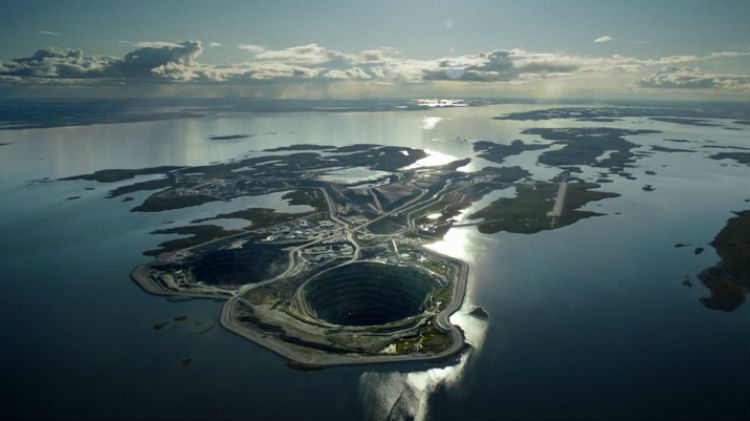 51 people have lost their jobs at the NWT's Diavik diamond mine, 300 kilometres northeast of Yellowknife.
Diavik Diamond Mines Inc. says it was forced to lay off employees from across the business given 'current market conditions'.
RELATED: Dominion's decision to leave Yellowknife an epic fail: chamber
RELATED: Robert Gannicott, who developed Diavik diamond mine, passes away
The mine is owned by Rio Tinto (60 per cent) and Dominion Diamond Corporation (40 per cent), and operated by Yellowknife-based Diavik Diamond Mines Inc., a subsidiary of Rio Tinto.
The decision to lay off staff marks yet another blow to the territory's resource-dependent economy.
It also comes in the same year that the diamond mine – Canada's largest – produced its 100 millionth carat since production began 13 years ago.
Another blow for the industry
Earlier this month, Dominion announced that a hundred employees will be affected when the company moves its corporate office from Yellowknife to Calgary next year.
Around this time last year, De Beers Canada – owner of the territory's Gahcho Kue diamond mine – announced that it'd be moving its own office down south.
Diavik's lifespan is expected to run out in 2024, even with the development of the A21 pipeline.