Disaster has struck Yellowknife's Salvation Army Thrift store after a three-week hiatus due to wildfire evacuations.
Executive Director of the Salvation Army in Yellowknife, Tony Brushett, describes a harrowing experience as he walked into a completely flooded Salvation Army Thrift Store.
"We walked in here after coming back from the evacuation, and the whole floor was covered with water and ceiling tiles," Brushett tells MyTrueNorthNow.
"All of our clothing of course was all wet and stained, it was just a total shock for us," he adds.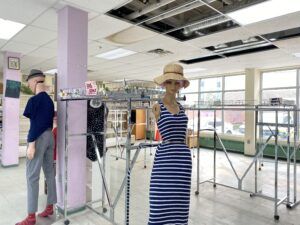 According to Brushett, it will take at least a month of labour, and $50,000 in repairs for the store to reopen.
"We had the disaster people in today, and they're saying we can count on a month for repairs."
"The whole floor has to come up and be replaced as well as the ceiling, and they're just hoping that when they get into it that the walls are not also affected by it."
The flood has been determined to be caused by a third floor plumbing and mechanical room issue that resulted in a gasket burst, resulting in an estimated one to two-hundred litres of water leaking through the two upper level apartments, and into the retail store below.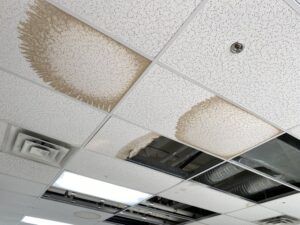 "Those [two apartments] are ruined as well, those are going to have to be torn up, the water came down inside the walls so they can't get to that without tearing everything out," Brushett says.
The Salvation Army Yellowknife Thrift Store pulls in an average of 30 to 40 thousand dollars per month, with 100% of the proceeds going towards Salvation Army programs such as the food bank and Christmas hamper program.
Brushett adds that the amount of clothing lost is estimated around $30,000 in value for the store, and little has been left salvageable.