After an exhilarating battle at the Elks Lodge, Folk on the Rocks has announced the winner of the Mainstage Showdown 2023.
'Prime Time' won took home the victory through their jig-style sound and a nice oldies feel, sure to bring down the house on the mainstage this year.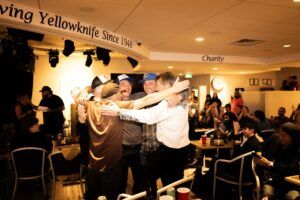 This years showdown featured ten incredible performances by local artists including:
'Hughes' a fun atmospheric rock performance with cool sounds and nice talent to kick off the night.
'The Dandy Lions' a fun folk blue grass act with an east coast feel that makes you feel like you're at a jig.
'John Macaulay' was an emotional folk number with lots of feeling and noticeable RnB influences in his first and second songs.
'Jacob Charpy' put on a show that makes you think "Wow, he has a voice like that!" and very strong RnB influences that gets the crowd going.
'Gigi' put on a great show with solid vocals and acoustics, and made the most of their time on stage.
'The WhiteKeyes' put on a wonderful acoustic show and played a lovely song written for his girlfriend that captures an early 2000s indie feel.
'James Alynes' was an act that mixed hip hop with an RnB flair that was all the more impressive in French.
'Big Blue' put the soul into his music and made the crowd come alive with his acoustic jams with a very intimate feel.
'Caughtbyholden' put on a west-coast, nineties-style show with clear inspiration from bands like Nirvana and the Punk/Grunge scene of the era.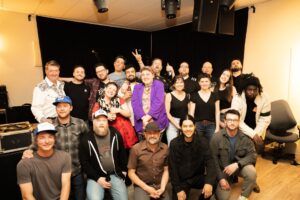 You can catch Prime Time on the mainstage at Folk 2023 during the festival weekend July 14-16, tickets are available here.