Status of Women Council of the NWT hosted a conference for International Women's Day 2023 on March 8th at Tree of Peace Friendship Centre with local speakers to discuss a multitude of topics surrounding womanhood.
Local artist and government employee Karen Wright-Fraser shared her struggles coming from a broken family as a result of addiction.
Fraser spoke about how the adversity that she faced shaped her into the woman she is today.
"Do it for yourself, nobody else, you can only do what you can do," Fraser emphasized when asked about her sobriety.
"International women's day is not only to shine a light on women but maybe talk about some of the issues that we need to deal with," Fraser added.
Speakers also talked about the significance of the day as a whole and what it means for women, especially in Yellowknife.
"It's a day where we get to open our eyes and take stock and look back at how far we've come and see where we need to go." Speaker Amber Henry told My True North Now.
Local women-owned and operated businesses were also in attendance to advertise and provide insight into what it means to be a female entrepreneur.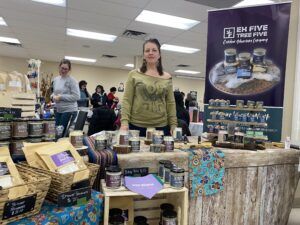 "It took a long time to own my own business because women have an expectation to fulfill certain roles in society, and as I got older I found the courage to go for what I wanted and I started my own business." 'Eh Five Tree Five' owner Lindsay Ransom told My True North Now.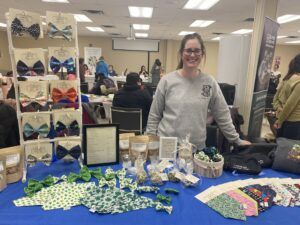 "I think its really empowering up north especially for young girls to see that you have the ability to do anything and in a culture like Yellowknife where it's very industry based it's important for girls to see that anything is possible." 'Three Girls Five Dogs' owner Caitlin Yaki said.