Yellowknife's famous Snowking Snow Carving Symposium concluded the three day contest with an artists choice award given to the favourite sculpture determined by an artist vote.
Artists from around the world came to compete this year including teams from Korea, Great Britain, Japan, and the United States.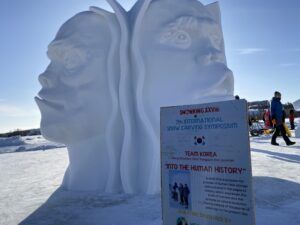 This event was the seventh in Snowking history. Twenty-eight teams applied to participate and six teams were chosen to compete.
"We had 28 teams apply which is the most ever, we have international, national, and local representation here." Coordinator of this year's symposium Keith MacNeill tells My True North Now. "They love coming here because our snow is so beautiful."
"It puts Yellowknife on the map, it's a magical spot." MacNeill added.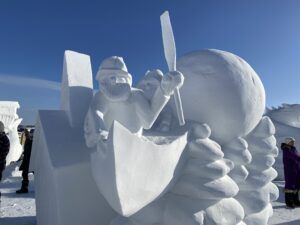 After deliberation from MacNeill, Snowking, and the artists themselves, team 'Ra-Gadass Road Crew' from Québec took home the trophy.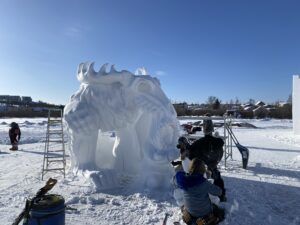 "It's an honour to win, I think everybody did a really great job and anybody could have won the trophy." Team Québec's Isabelle Gasse told My True North Now. "We are happy because we feel like we brought a good energy to the whole thing and we brought people together."
"A big part of the contest is to meet people and share in the experience." Gasse's teammate Joelle Gagnon added.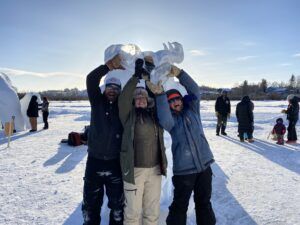 Public voting is open until March 26 at 12pm.