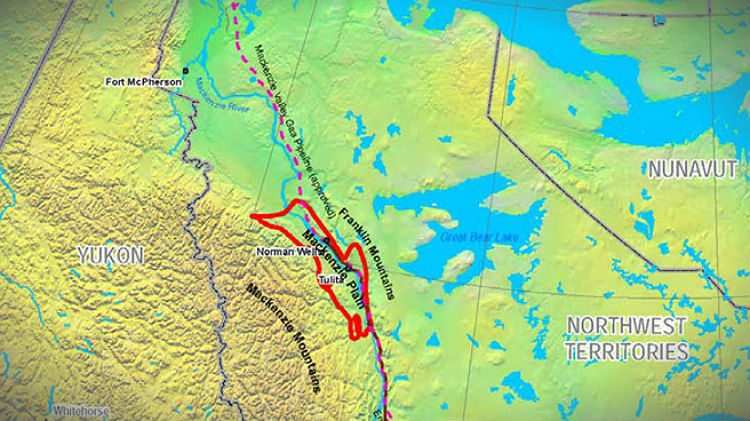 - Advertisement -
[vista_ads zone="1"]
Two Yellowknife MLAs warn the territory is missing a basic question when it comes to fracking in the North.
Robert Hawkins and Wendy Bisaro spent Thursday's session in the legislature demanding that the territorial government stop drawing up fracking regulations in order to take a step back.
Yellowknife Centre MLA Hawkins asked: "Why have we not had the courage to go straight forward and ask the question to northerners: is hydraulic fracturing appropriate for the Northwest Territories?
"What is stopping the department from getting out there to ask that basic, building-block question? Should fracking happen in the Northwest Territories – yes or no?"
- Advertisement -
[vista_ads zone="2"]
The fracking debate has added impetus following last week's announcement that almost 200 billion barrels of oil are estimated to lie beneath the Canol and Bluefish shales, west of Great Bear Lake.
Read: 'Staggering' NWT oil reserve revealed – but it'll need fracking
Though very little of that oil is believed to be economically extractable, even one percent would be a considerable resource and a financial boost to the territory.
However, the territorial government has already admitted fracking would be needed to extract even the smallest amount.
"I am certainly supportive of development and good work happening in the Sahtu. It's just the question needs to be asked first," said Hawkins – who thinks a public vote on whether to press ahead with fracking may be worthwhile.
- Advertisement -
[vista_ads zone="2"]
Bisaro, the MLA for Frame Lake, asked: "Why is the minister avoiding doing a consultation process on the practice and process of fracking?
"The Yukon did it. It took them a year, I think, to do a thorough evaluation of the process – why is the minister avoiding doing that in our territory?"
David Ramsay, the minister of industry, tourism and investment, responded that the government was still 'learning' and had by no means committed to fracking.
"We spent the last four years learning about the process of hydraulic fracturing. We've heard from northerners," said Ramsay. "Important issues: water quality, air quality, disclosure. We're working on all of those things.
- Advertisement -
[vista_ads zone="2"]
"We are not going to use hydraulic fracturing at any cost. I take offence to some of the comments that we are going to do this at any cost.
"We haven't made any decisions. Some of the rhetoric coming from some of the members would say that we have made decisions. We haven't made any decisions and I want to be clear on that."
Fracking involves pushing high-pressure fluid into the earth to break through (i.e. fracture) the rock, which makes it easier to reach deposits of oil or gas.
Much of the controversy relates to the chemicals used in that fluid, and the potential for contamination of the surrounding environment.
In detail: Hydraulic fracturing information at FracFocus
In a separate statement issued on Thursday, the Dene Nation said the oil should be left alone until a safer method of extraction is devised.
"We always knew the oil was there, and until we find a secure and responsible way to extract it without hydraulic fracturing, we should leave the oil in the ground," said Dene National Chief Bill Erasmus.
- Advertisement -
[vista_ads zone="1"]