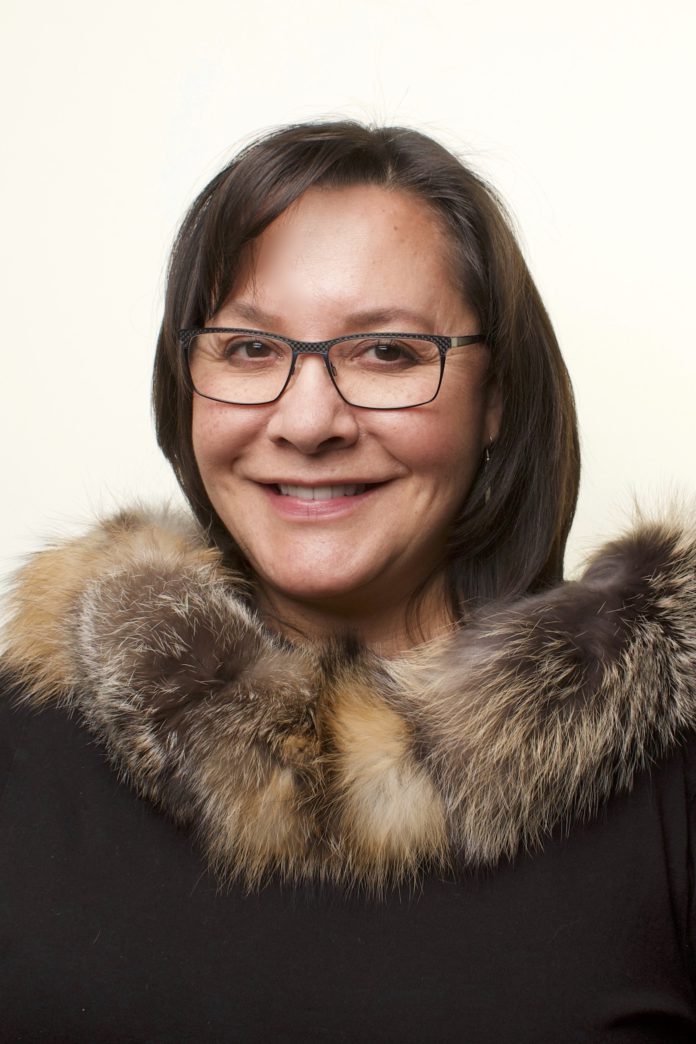 Brenda Dragon of Dënësųłinë́ and French ancestry is an innovative entrepreneur who grew up in Fort Smith where she currently resides. In 2015, Brenda founded Aurora Heat Inc. with the intention of continuing her family heritage by preserving and revitalizing wild fur harvesting. With a focus on sustainable fur for warmth, she initially developed hand and foot warmers to replace the widespread use of single-use, chemical-based and battery-operated warmers.
Aurora Heat's offerings now include numerous and effective products for both adults and youth to maximize the use of the beaver pelts, ensuring no waste. Dragon enjoys working with fur and helping keep the northern traditions alive while building pride in cultural identity.
Successfully selling both online and retail throughout Canada and the US, Aurora Heat is fast becoming one of the flagship products for the North providing both flexible and meaningful employment to local Indigenous women and youth.
#ChooseToChallenge
#ChooseToChallengeNWT