April Glaicar is a circumpolar photographer and mixed media artist from Hay River, Northwest Territories, Canada. Her work has a strong connection to the northern world and arctic conservation while embracing traditional knowledge and cultures.
She has been featured at the ART Market in Calgary, Far North Film Festival and the NWT Mobile Art Gallery in Yellowknife as well as the Great Northern Arts Festival in Inuvik where she was awarded the "Viewers' Choice" award for Jewelry and Metalwork in 2017.
With great pride April designed and created the Cultural Medallions given to circumpolar cultural performers of the 2018 Arctic Winter Games.
Her first exhibition "Our True North" launched in April 2019 and select photographs and glass artworks continue to travel on display.
April is currently working on her "Arctic Raw" exhibit – a collection of arctic focused statement jewelry featuring the raw beauty of northern landscapes captured in solid glass alongside natural resource elements found nearby. From organic textures and fossils to rough, semi-precious gemstones and stunningly cut NWT diamonds comes unique one of a kind artisan jewelry. Four pieces have been included in the Crafted NWT exhibit curated and hosted at the Alberta Craft Council Gallery in Edmonton, Alberta from February to May 2021.
As the first Northwest Territories team member named to the Sedna Epic Expedition April will travel to Norway in late 2021 as the co-chair of arts programming for the Women's Leadership event in Tromso and on board the expedition vessel. Her days will be spent snorkeling in the northern fjords amongst Orca and Humpback whales as the international group of female doctors, scientists, biologists, photographers and artists conduct scientific research, gather data and create art to document and report on marine mammal habitat, arctic ecosystems and climate change.
April's jewelry designs and art may be purchased directly on-line and at select locations & events as li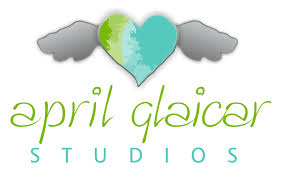 #ChooseToChallenge
#ChooseToChallengeNWT