Changes are coming to the territory's correctional services, according to Justice Minister R.J. Simpson.
A report was leaked which contained feedback from workers at the North Slave Correctional Complex, detailing concerns they had about a problematic work environment, understaffing, inadequate training, sexism, a lack of support from management, and not enough meaningful programming for inmates, among other issues.
"I want to assure Members that the workplace assessment report will not be shelved and forgotten about," Simpson said in the Legislative Assembly on Wednesday. "The report laid bare issues across the Corrections Service, and we must confront those issues head-on."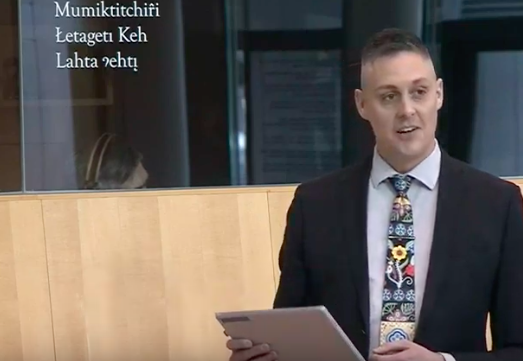 Simpson said he would not be tabling the report in the legislature, as staff had been told it would be kept confidential.
In order to address the concerns in the report, a working group with representatives from various government departments, the Union of Northern Workers and chaired by the Solicitor General has been created.

They have been tasked with the "implementation of a Corrections Service Workplace Assessment Accountability Framework, a monitoring and evaluation process and a staff communication plan," according to Simpson.
Caitlin Cleveland, MLA for Kam Lake, where the North Slave Correctional Complex is located said one of the things the justice department has been suggesting is more training, but she says there has been funding for more training several times before, and yet change hasn't happened.
Simpson said Cleveland was right to be skeptical and that this is "a very concerning situation with some history."
But he added the changes wouldn't be able to be made by the justice department alone, and called for collaboration with those groups.
"I have committed to providing updates as we make progress because, if I do not stand up here and say what we have been doing, it could just be another report that gets shelved," said Simpson. "If I don't hold myself publicly accountable, we risk that happening."