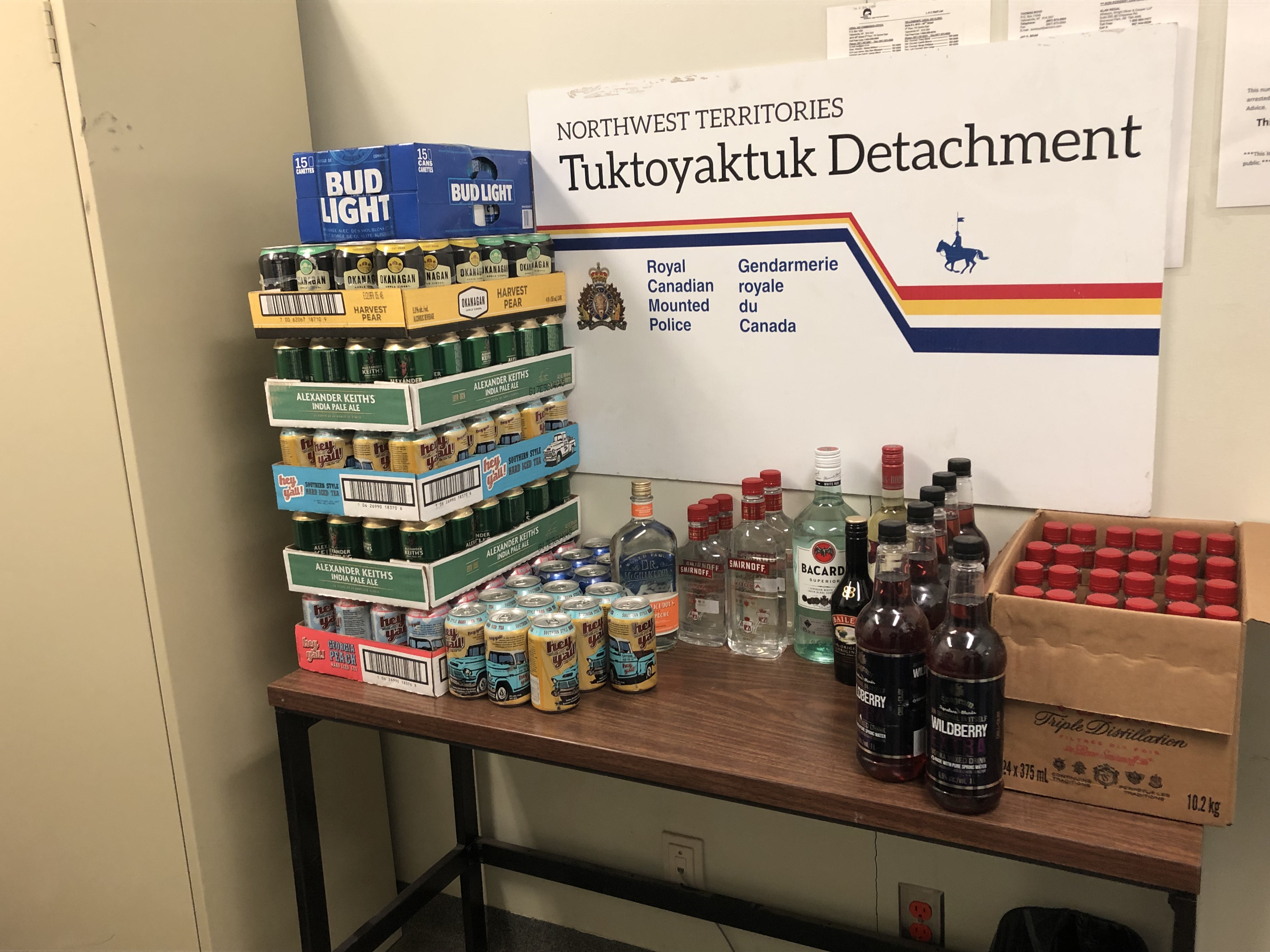 The Tuktoyaktuk RCMP intercepted a vehicle transporting a large quantity of alcohol and prevented it from entering the community.
On September 6, the RCMP received a tip in relation to a vehicle bound to Tuktoyaktuk transporting alcohol.
RCMP located the vehicle on the Inuvik Tuktoyaktuk Highway as it was entering the community. Police searched the vehicle and seized 190 bottles and cans of different sizes of liquor, beer, cider and wine.
The driver of the vehicle was arrested without incident and is scheduled to appear in court in Tuktoyaktuk on December 4, 2019. The driver is charged with Unlawful Sale and Supply sec. 74(c) of the NWT Liquor Act.
Tuktoyaktuk is a restricted community where alcohol restriction limits the possession of spirits to two 1.1L bottles (2280 ml) per person at any time within the restricted area.
Anyone with information on suspicious activity is asked to call Tuktoyaktuk RCMP at 977-1111, contact Crime Stoppers at 1-800-222-8477 nwtnutips.com, (click on "submit a web tip") or text: "nwtnutips" plus your message to 274637.
[email protected]vistaradio.ca
twitter.com/artcgreen