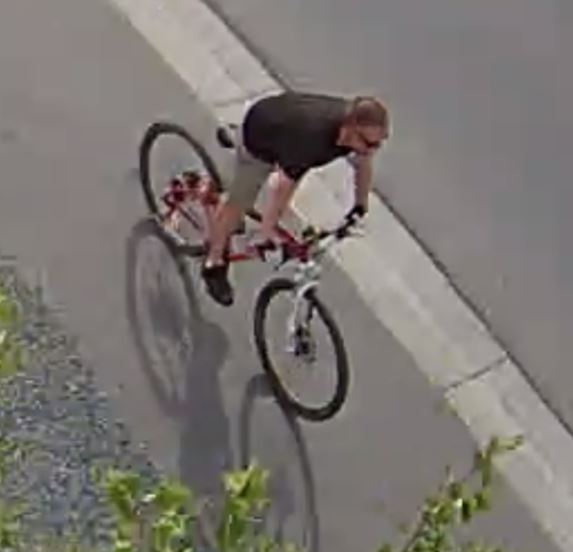 Yellowknife RCMP is looking for the public's help to identify a suspect in a serious assault case that happened Saturday, July 13th at approximately 6:25 p.m. Police received a call for service regarding an assault on Franklin Avenue, in Old Town.
When they arrived on the scene, they discovered a man had received injuries after being assaulted. The suspect had already fled the scene. The victim was walking on the sidewalk when he came across the suspect, riding a bike on the sidewalk. An exchange of words turned into an argument and, without warning, the suspect assaulted the victim before fleeing the scene.
The victim was transported by Medevac to treat non-life threatening injuries.
The suspect is described as a white man who's 6 ft, with a wide muscular build and blond buzz cut. Video surveillance captured an image matching the suspect in the area at the time, and RCMP are hoping someone from the public may recognize the individual.
Anyone with information on this incident or able to provide information on the alleged suspect is asked to call Yellowknife RCMP at 669-1111.