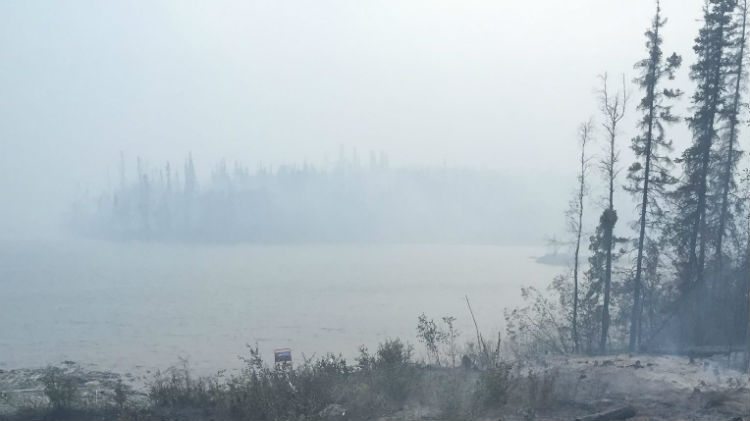 The Chief Public Health Officer has rescinded the public health advisory issued on July 30th for Norman Wells and Fort Good Hope residents.
The advisory came as residents of Norman Wells and Fort Good Hope were experiencing reduced air quality due to wildfire smoke.  The poor air quality in those areas was due to forest fire smoke and improved last week when the wind changed direction.
Wildfire smoke is a constantly-changing mixture of particles and gasses which includes many chemicals that can harm your health. Exposure to smoke is highest in people who are physically active outdoors as well as indoors workers.
Exposure can quickly result in sore eyes, tears, cough and runny nose. People at risk of more severe health impacts include young children, pregnant women, the elderly and people with diabetes, lung or heart conditions.
When outdoors, if breathing becomes difficult or uncomfortable, stop or reduce strenuous physical activities. Anyone experiencing serious symptoms such as wheezing, chest discomfort, or shortness of breath should go to their local health centre.