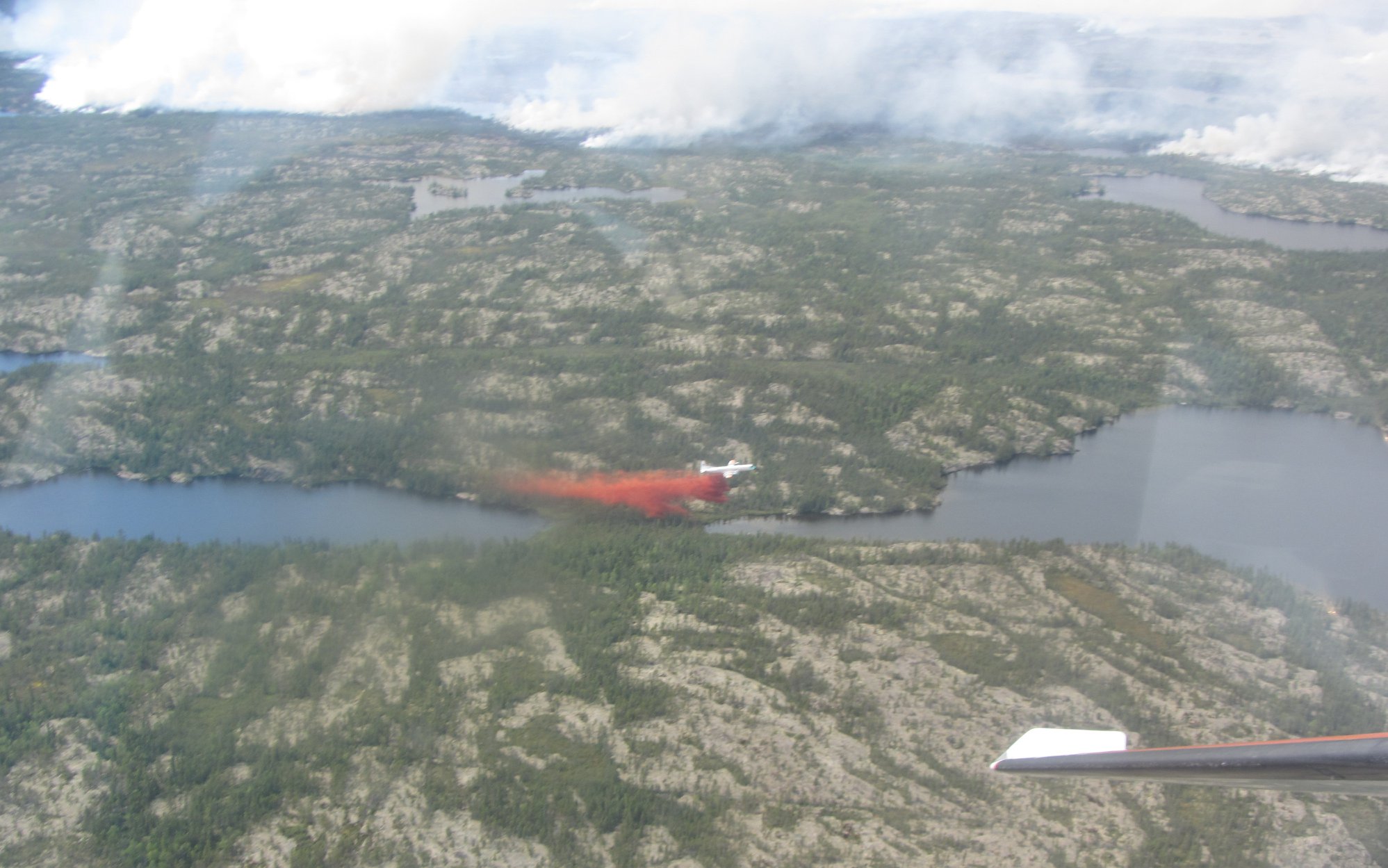 NWT Fire noted yesterday that there have been eight new fires in the North Slave region over the last two days. Four of them were initial attacked and all eight were caused by lightning.
Two of the small fires were in the vicinity of the Snare Hydro facility. There was one about 62 km northeast of Whati that was initially attacked by a fire crew out of the North Slave at 10 p.m. Sunday night. Another one is about 64 km north of Behchoko and is currently being monitored. Other new fires being fought include two small fires between Behchoko and Yellowknife as well as one about 27 km west of Whati.
A fire approximately 80 km east of Yellowknife near Watta Lake continues to burn. Three fire crews continue to fight the fire that was caused by lightning and is currently 180 hectares in size.
The big wildfire about 42 km northwest of Yellowknife is still at 2,400 hectares in size and burning out of control. There has been no significant fire growth in the past two days and there remains no threat to the city.
NWT Fire stated that the planned burn off on the eastern edge of the fire was postponed due to storm activity Sunday and that yesterday's objective was to continue preventing fire growth to the east by burning off available fuels to control lines. This resulted in the additional smoke that was visible northwest of the city.
There have been 26 wildland firefighters assigned to fight the fire from the ground however they have been unable to do so to date due to extreme fire behaviour. High temperatures and low humidity are expected to continue for the North Slave Region and the fire danger level for the area remains extreme.