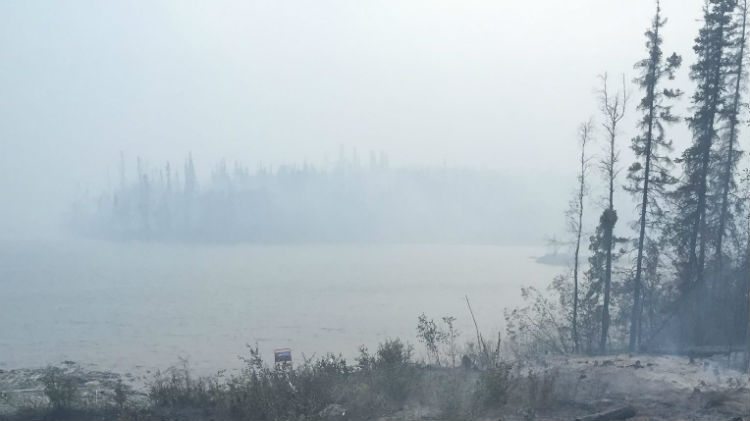 Wildfire smoke is giving poor air quality to Yellowknife today according to Environment Canada. The smoke is likely coming from the fire burning about 40 kilometres northwest of Yellowknife that is still out of control.
Residents may experience symptoms such as increased coughing, throat irritation, headaches or shortness of breath. Kids, seniors and those with cardiovascular or lung disease, such as asthma, are especially at risk. If someone develops symptoms, reduce strenuous outdoors activities where ever possible until the air quality improves.
When outdoors, stop or reduce strenuous physical activities if breathing becomes difficult or uncomfortable. Reduce exposure to smoke if there's irritation of eyes, nose or throat, shortness of breath or other respiratory symptoms. If there are symptoms, contact a health care provider for advice.
Wildfire smoke is a constantly-changing mixture of particles and gasses which includes many chemicals that can harm your health.