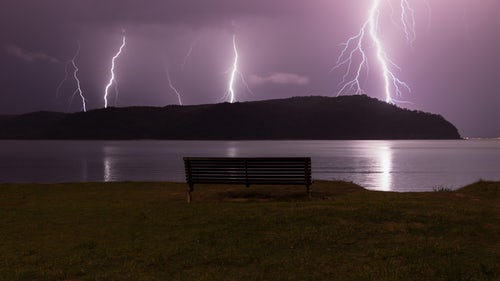 Severe thunderstorms that could produce heavy rain are likely in store for Yellowknife late this afternoon and evening according to Environment Canada. The severe thunderstorm watch has also been issued in the Fort Simpson, Fort Providence and Wrigley areas.
A thunderstorm watch does not actually mean that severe weather is actually happening, only that there is a significant risk for severe weather to occur. If severe weather actually does occur, a severe thunderstorm warning will be issued, and urgent action should be taken immediately.
Heavy downpours can cause flash floods and water pooling on roads. Severe thunderstorm watches are issued when atmospheric conditions are favourable for the development of thunderstorms that could produce one or more of the following: large hail, damaging winds, torrential rainfall.
A severe thunderstorm is defined as having wind gusts of greater than 90 kilometres per hour, hail with a diameter of greater than 20 millimetres, rainfall of greater than 50 millimetres in an hour or greater than 75 millimetres in three hours.