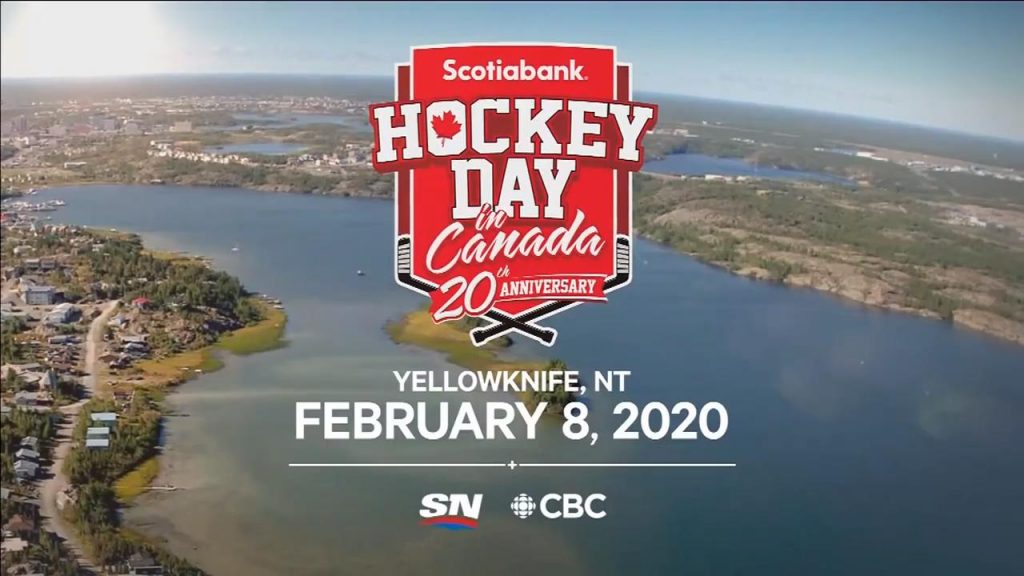 The 20th edition of Scotiabank Hockey Day in Canada which will be held in Yellowknife on February 8th will feature all seven Canadian teams in action.
The Winnipeg Jets will host the Ottawa Senators in an afternoon game at noon to kick off the day. The Montreal Canadiens and the Toronto Maple Leafs will then face off at the Bell Centre at 5 p.m. as will the Edmonton Oilers who will play home to the Nashville Predators. The final game of the day features the Vancouver Canucks at home against the Calgary Flames at 8 p.m.
The games will be aired February 8th on a half a day-long (12.5-hour) broadcast on Rogers Sportsnet to the tune of 9.6 million viewers – one in four Canadians.
Somba K'e Park will provide the backdrop to the outdoor broadcast as Scotiabank Teammates Lanny McDonald, Cassie Campbell-Pascall and Darcy Tucker are scheduled to attend along with other special guests.