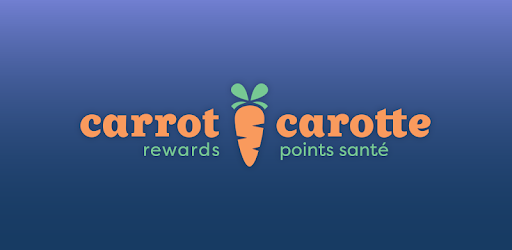 Carrot Rewards mobile app, a wellness app that rewards residents for engaging in physical activity and health awareness, closed down today three weeks after it's launch in the NWT by the Departments of Health and Social Services and Municipal and Community Affairs.
The GNWT engaged in a contract with Carrot Insights for $140,000 from February 1st of this year until January 31st, 2020 according to a spokesperson. The app was originally created in Toronto and launched nationwide in 2016 and recently passed one million users in November of last year.
At the time of the launch, Minister of Health and Social Services Glen Abernethy noted that the app would provide Northerners with innovative ways to challenge themselves and their friends and families through goals to get active and receive points.
Manager Planning and Communications for the DHSS Damien Healy stated that the department is extremely disappointed and surprised to learn that Carrot Rewards is beginning insolvency proceedings and that they had not heard any signs that this was a possibility.
"As part of our due diligence, research, and meetings with Carrot officials, we were not previously made aware of any potential issues or concerns with the company, financial or otherwise."
Healy added that the Carrot Rewards launch in the NWT had been off to a great start. Subscriptions from residents confirmed an appetite for social marketing involving health and wellness.
"In less than three weeks, 584 active users downloaded the App, 79% of users were using the step counting feature and 4,133 quizzes were completed. We regretfully must inform NWT residents that we are no longer able to provide this Health and Wellness App."
Andreas Souvaliotis, CEO and Founder of Carrot Rewards stated in a press release that the app needed investment funding to keep running however the money just wasn't there to support it.
"It breaks our hearts to be saying farewell to you as we have closed down the Carrot Rewards app this morning. Even though we gave it our all, our funds eventually ran out and we could no longer be in business."
Despite the bankruptcy protection notice, the GNWT and its partner Canadian North will work with Carrot Rewards to ensure the company still awards a user the short haul flight on Canadian North as originally promised according to Healy.
"The Department of Health and Social Services continues to be in contact with Carrot Rewards to determine the next course of action."