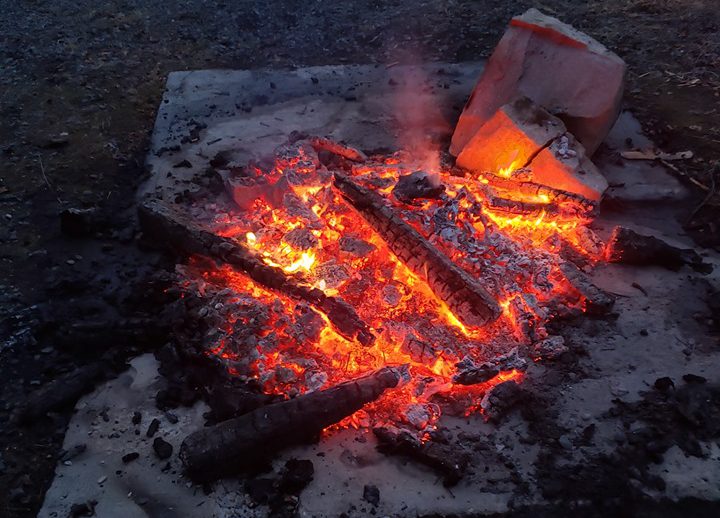 Dry conditions and extreme fire danger has prompted fire bans across South Slave parks and the closure of one park.
The Department of Industry, Tourism and Investment stated Wednesday the 60th Parallel Territorial Park is closed until further notice. Fire bans are in place for Queen Elizabeth, Hay River, Little Buffalo Falls and Twin Falls territorial parks.
"Camp stoves, enclosed BBQs and propane-fueled cooking and heating devices are permitted," the department states. "They must be placed within regulation fire pits and should not emit a flame more than 0.5 metres in diameter and 0.5 metres in height."
The closure comes amid fire danger deemed high or extreme in the South Slave communities of Enterprise, Hay River, Fort Smith and Fort Resolution.
Eleven fires have started in the South Slave region this wildfire season, of those seven have been declared out. Four fires are burning in the region, all lightning caused, including two fires in the Kakisa area both being monitored for values protection and two within 50 kilometres of Fort Smith both expected to be under control by Wednesday.
NWT Fire is also looking south as a wildfire north of Steen River is out of control at over 750 square kilometres. Firefighters are planning and doing structural protection near the border, in the event that the wildfire continues moving north into the NWT.
Read more:
 Highway 1 still open amid Northern Alberta wildfires, evacuations
Campfires left burning could be a real problem this summer: YK fire chief