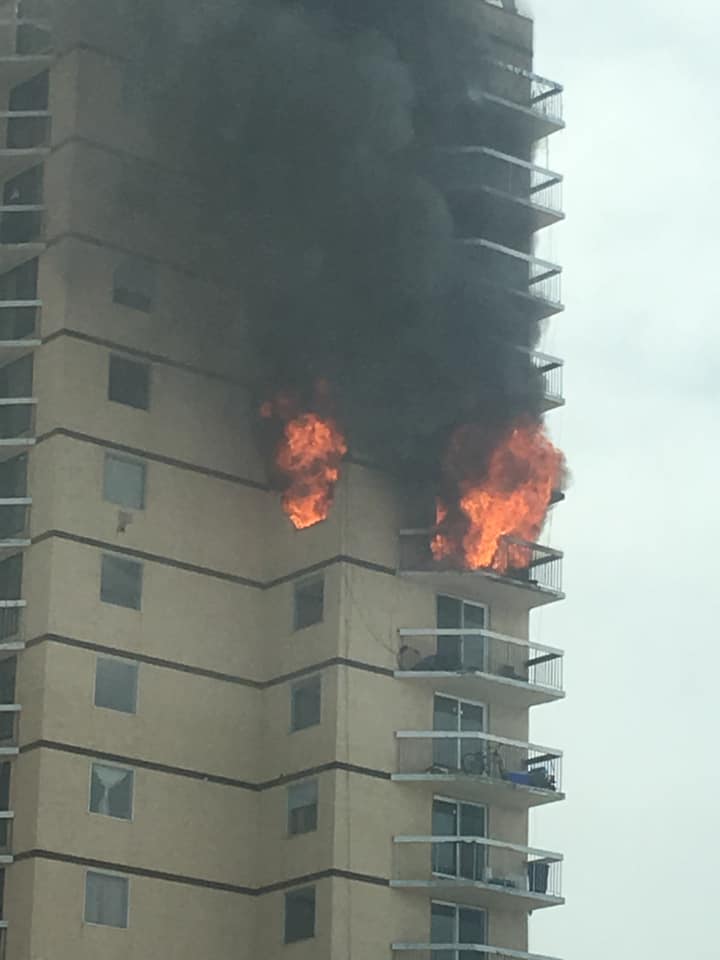 MLA for Hay River North R.J. Simpson says 18 people who were evacuated from a fire at the Hay River highrise, including one infant, have yet to find a home.
"Eighteen people are considered to have unstable housing, meaning they are couch-surfing, camping, sleeping in cars, and so on," Simpson said Friday at the legislative assembly. "Essentially, these people are homeless." He added another 28 people have only temporary housing and are at risk of homelessness.
Simpson says the fire exposes two problems – the lack of availability of rental units in the town, as well as issues with how the government deals with people in need of social housing. Simpson says around one-third of those who rented at Mackenzie Place were receiving rent payments through social assistance. "Many of these individuals are considered hard to house. Some of them are banned from renting from the Housing Corporation because of arrears, and they have difficulty finding private accommodations because they have burned bridges with other landlords," he says.
Over 150 people rented at Mackenzie Place when an apartment on the 11th floor went up in flames March 15th. Residents had little time to grab the essentials before they were evacuated, they have since been let back into the highrise to get personal items. Some tenants say they faced extensive damage to everything in their units when they returned.
READ MORE: Couple rebuilds after Hay River highrise fire
Minister of Health and Social Services Glen Abernethy says the situation inside the building has worsened, including mould growth and other problems. He says the department has issued an order to building owner Harry Satdeo to hire a 'qualified environmental company' to determine the level of exposure in the highrise. This is in addition to a previous order from the territory's chief public health officer for an environmental assessment, according to the health minister this first assessment was not done.
"There is no access to the building unless somebody is properly gowned and prepared to go into that building recognizing the hazmat and the contamination issues," Abernethy says. "We don't have a plan to do anything with the building, other than keep it under lock and key until such a time as our conditions are met, but we recognize that work needs to be done."
Abernethy says the department is prepared to have conversations with the building owner, however both he and Simpson agreed fining Satdeo will not work. "You can't get blood from a stone, so I am not sure that fining the owner or doing work and then billing it back is going to do anything here," Simpson says.
Minister of Housing Alfred Moses says the NWT Housing Corporation has housed seven people in an apartment, four families in housing provided by the federal government on a temporary basis and are renovating housing at the K'atl'odeeche First Nation. "We have… renovated six units at the KFN, which are ready for occupation, and are in the process of renovating 10 or more which will be ready for occupation soon."