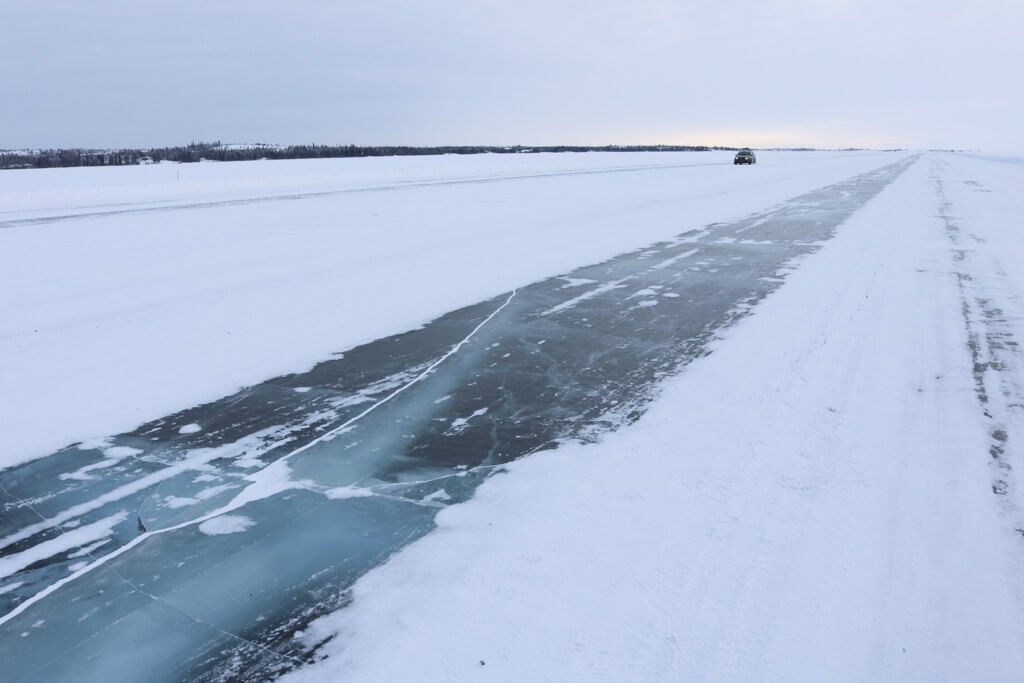 A commercial for Toyota's new Rav4 vehicle is equal parts car commercial and Yellowknife tourism showcase.
The eight-minute video features actor and producer Michael Musi (Kim's Convenience, The Kindness of Strangers) as he drives around Yellowknife taking in local food, culture and aurora. The video is the car company's first 'journey' in their #MoreOutThere series promoting the 2019 Rav4 Trail.
Musi meets Joe Buffalo Child of North Star Adventures, who introduces him to the Dettah ice road. He learns to cook local fish with Kim Burke of Bullocks' Bistro, and later goes ice fishing with Randy Jen the 'fish whisperer.' Jen gets Musi to kiss a fish before releasing it back into Great Slave Lake.
While Yellowknifers are very open with their hospitality, they keep their secret fish catching and spicing recipes closely guarded.
The video ends with a spectacular display of the aurora borealis with guide Rachelle Francoeur who was also the fixer for the car company's shoot.
The video, the first 'journey' on the car company's #MoreOutThere ad campaign, has garnered over 5,000 views on Youtube as of May 28th.