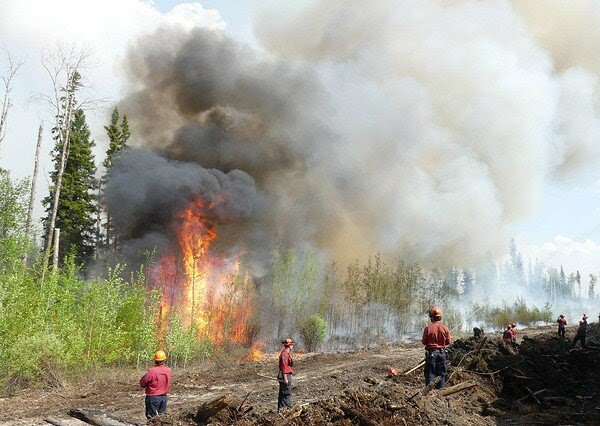 NWT drivers heading south via High Level could encounter delays and smoky conditions as crews fight an expanding wildfire three kilometres from the town.
The Chuckegg Creek fire, currently at 1,270 square kilometres (127,000 hectares), is classed by the Alberta Wildfire Service as out of control. In five days, the size of the fire has expanded from 976 square kilometres (97,600 hectares) on May 23rd.
Firefighters are controlling hotspots along the fire perimeter near the town. They have also conducted a controlled burn along Highway 35, south of the town, and Highway 58, west of the town, creating a containment boundary.
Despite hot temperatures and variable winds, the fire continues to spread away from High Level. 'There have been no homes or businesses damaged to date but the threat remains,' an update from the wildfire service states. Over 400 firefighters and 28 helicopters are working on the blaze.
High Level has been under a mandatory evacuation order since early last week, and drivers are being told to use Highway 58 then Highway 88 to detour around the town.
An NWT Department of Infrastructure spokesperson says gas is available at Fort Vermilion, a 390-kilometre stretch from Hay River. For up-to-date Alberta road conditions, see 511 Alberta.