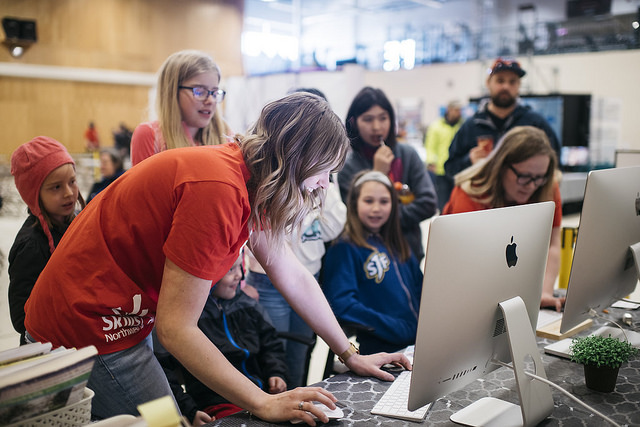 Secondary and post-secondary students, as well as apprentices from across the NWT will have the opportunity to participate in the Skills Canada NWT Territorial Competition, an Olympic style competition in which they will compete in their chosen skill category.
There will be over 20 different skill categories this year, including Photography, Graphic Design Technology, Welding, Hairstyling, Public Speaking, Cabinetmaking, Carpentry and many more.
The competition events will take place on Friday, May 3rd from 9:00 a.m. to 4:00 p.m. at the Yellowknife Multiplex, in both the Ed Jeske Arena and Shorty Brown Arena.
Top placing competitors from this year's exciting event will have an opportunity to represent the NWT at the 2019 Skills Canada National Competition in Halifax, Nova Scotia on May 28th-29th.
The Opening Ceremony will take place on May 2nd at 7:00 p.m. at the Yellowknife Multiplex Ed Jeske Arena and the Award Ceremony and medal presentations will be held the evening of May 3rd at The Explorer Hotel Katimavik Rooms from 6:00 p.m. to 9:00 p.m.
Skills Canada NWT is a non-profit organization with a mission to promote careers in skilled trades and technology to northern youth. For more information about this event visit their website.