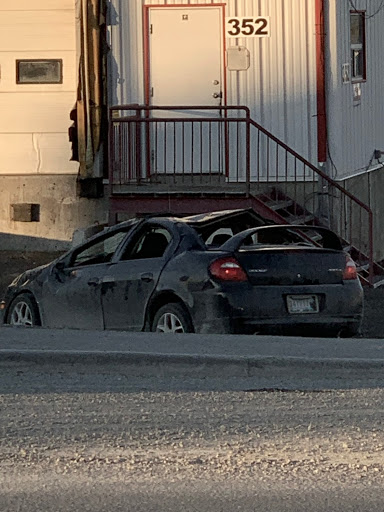 RCMP have charged a 42-year-old man with impaired driving after a single-vehicle crash on Old Airport Road Sunday evening.
The black sedan reportedly flipped over while traveling along Old Airport Road near RTL Construction – Westcan Bulk Transport. Police and the Yellowknife Fire Division attended the scene where a Yellowknife man was taken into custody. The man was not seriously injured, police spokesperson Marie York-Condon confirms.
He has been charged with operating a vehicle while impaired and operating a vehicle with over the legal blood alcohol level of 80 mg of alcohol per 100 ml of blood.
– Photos by Trevor Thompson