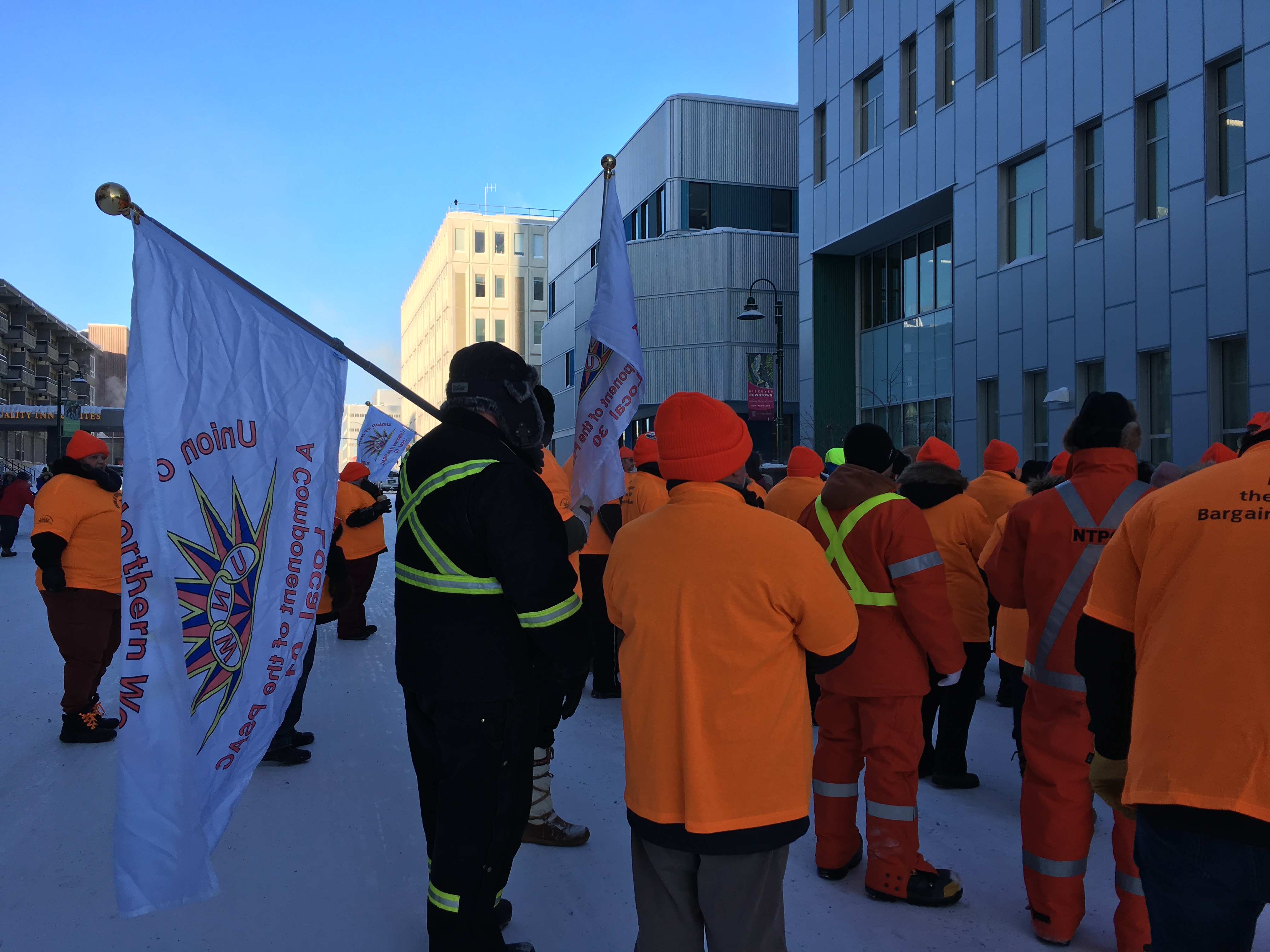 The Union of Northern Workers has served the second strike notice this year, for workers at the Northwest Territories Power Corporation.
According to an update from the bargaining team posted to the UNW website Wednesday, workers will be on strike as of Monday, April 8th if a 'reasonable tentative agreement' is not reached at mediation this weekend.
"This round of bargaining has not been an easy one; and our negotiations are not over because others have settled," the communique states, referring to the recommendations from Vince Ready the union and the GNWT agreed to be bound by after their efforts to reach a tentative agreement failed.
READ MORE: Mediator releases binding recommendations for UNW-GNWT
"We again ask members to support the bargaining team and join us in our call to strike action if necessary if we are unable to reach a fair settlement this coming weekend."
Two days of mediation between the union and the power corporation in February was postponed as a result of developments coming out of the union's medation with the GNWT. At the time, communications manager Doug Prendergast said the power corporation was dissapointed about the cancellation and was not able to give a timeline for future mediation.
Prendergast told MyYellowknifeNow the power corporation has 210 positions across the territory. Around 75 per cent, or 162 of those, are unionized. Union members occupy a wide variety of roles, including plant operations and skilled trades.
READ MORE: Mediation with power corporation postponed: UNW
Requests for comment have been sent to the Union of Northern Workers and NTPC.