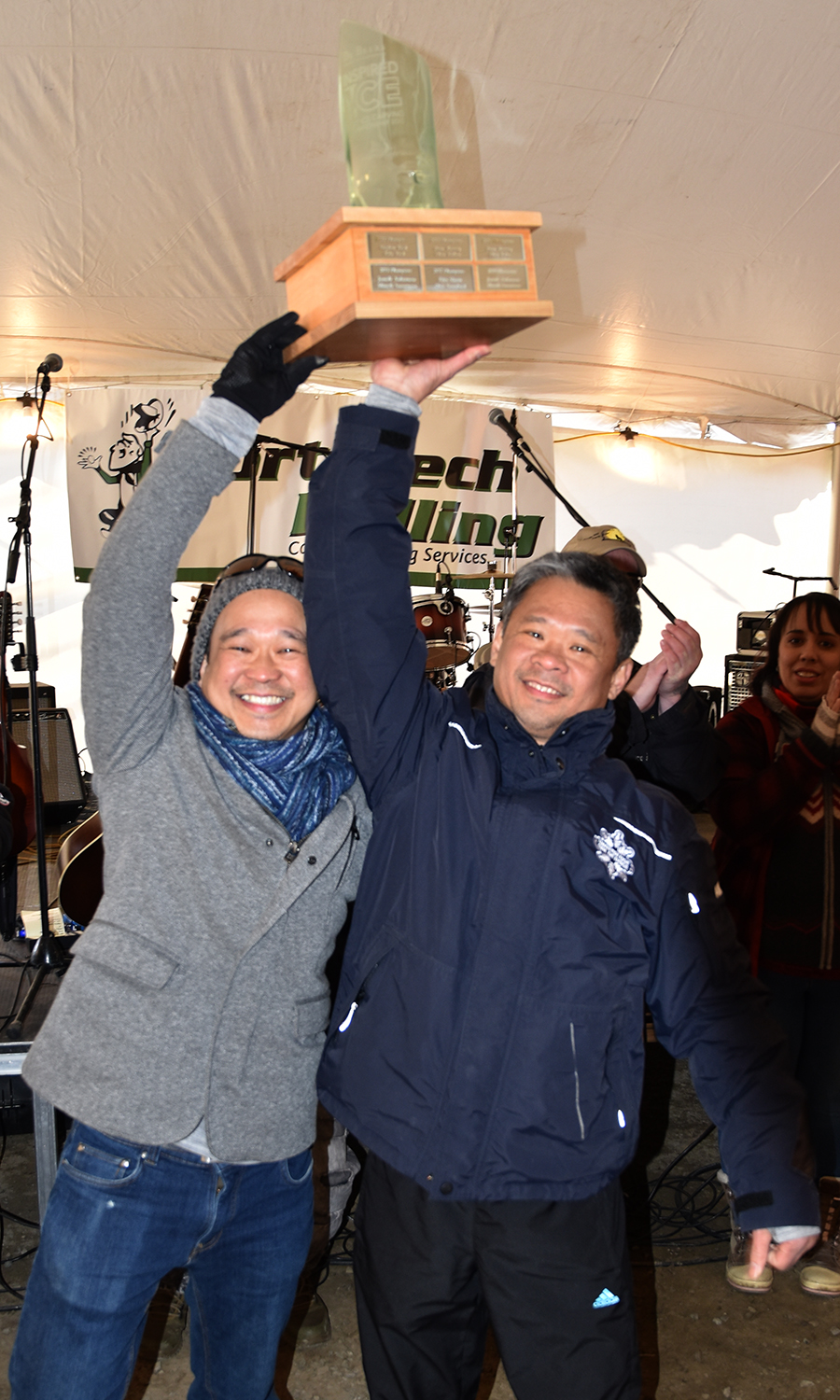 Canadian brothers Ross and Tony Baisas scored a record-setting 99.1, beating out six other teams to win the De Beers Inspired Ice International Ice Carving Competition.
The event, held at Long John Jamboree over the weekend, attracted renowned ice carvers from the U.S. and Canada and was not short on suspense for carvers navigating the hot sun and warmer than average temperatures.
One work of ice art did not survive to the moment of judgment. Mowafak Nema and Don Lowings 'Little Nap' collapsed as supports were removed from the carving.
The Baisas' brothers competed for the first time in the challenge, with their carving 'Balance.' The carving – a female figure towering over spectators, holding scales in one hand and a sword in the other – also won the people's choice award.
"You really have to be a master sculptor, a master of the craft, to be able to bring fabric to the table, to bring hair to the table," says lead judge Ken Diederich. "The sculpture invokes emotion, you can see the eyes, you can see how the jaw comes together. Every part of it looks so real."
Runners up Aaron Costic and Matt Stoddart from the U.S. were 3.37 points behind the winners.