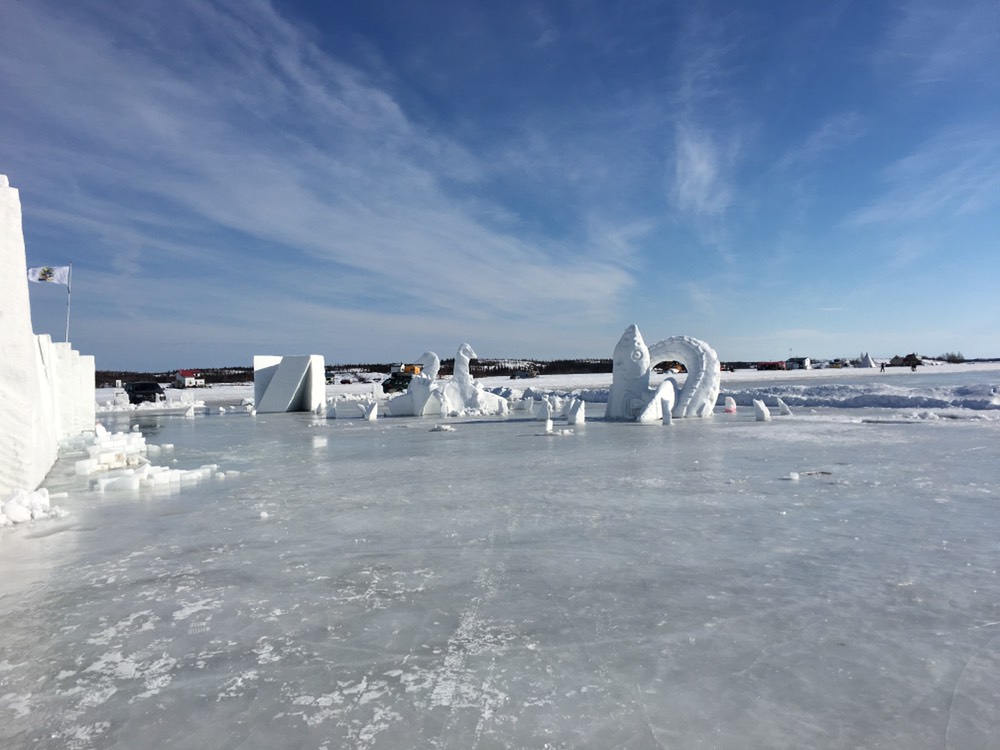 The musicians left without a home when the Snowking's 24th annual winter festival shut down will now be hosted at the Long John Jamboree this weekend.
"The bands originally scheduled to play the unfortunately-named Great Meltdown show at the Snowcastle are now on tap to play in the LJJ Brr Gardens," says 'LaurFrost' Laura Busch. Local fiddler Andrea Bettger and band will join blues musician Ray Lemelin for the Saturday night show.
The Snowking festival closed over a week ahead of schedule due to warm weather which threatened the structure of the snow castle on Yellowknife Bay. The Jamboree was also affected by the heat wave, forcing this event to move from the bay to beside the Fieldhouse.
Snowking Anthony Foliot thanked all those involved and supporting the festival, including the crowd who attended the last events at the castle.
"Don't worry about us, we're already planning for XXV," Foliot says. "I can tell you the theme is not going to be Under the Sea again next year. Maybe we'll go with dinosaurs or a space theme."
The Saturday show co-hosted by both March winter festivals will start at 8:30 p.m., doors open at 8:00.