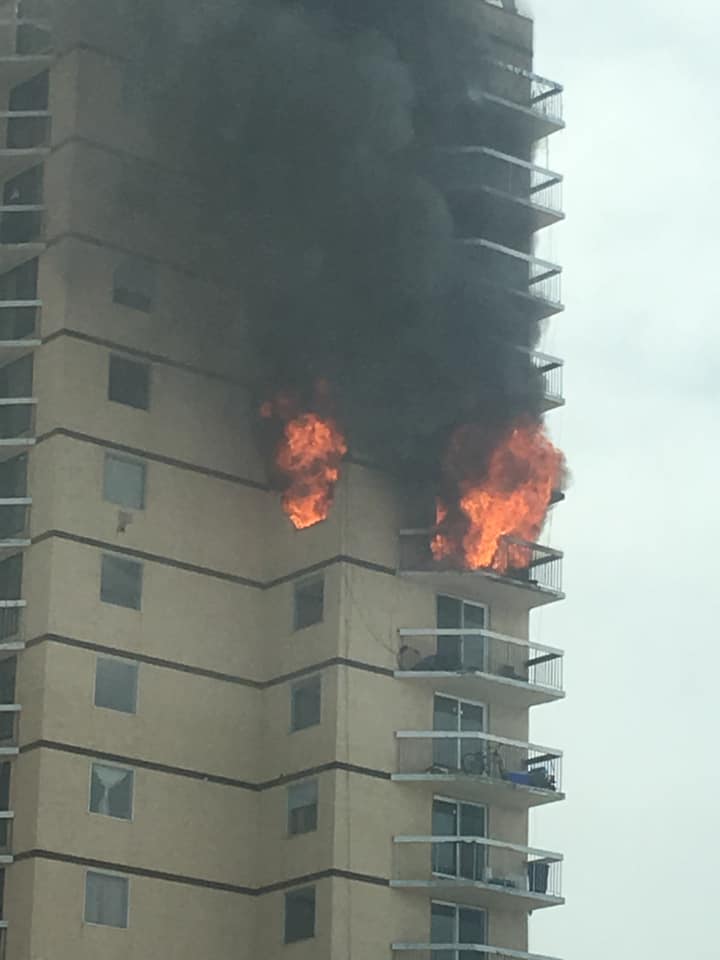 A meeting is being held Wednesday evening for tenants of the Hay River highrise, after a fire on the 11th floor March 15th forced between 135 and 150 people to evacuate.
The fire is being investigated by the RCMP, who are the lead agency on the file. Due to water, smoke and fire damage as well as concerns about asbestos identified in the building, NWT fire marshall Chucker Dewar says the building remains closed.
"The 11th floor, it suffered some smoke and heat damage. The affected apartment has been destroyed," he says of the current status of the building. "The firefighting efforts damaged the floor the fire occurred on and smoke and heat damage to the floor above. And some water damage throughout the building."
Dewar says all tenants had a chance to go into their units last week to retrieve 'priority items' like glasses, medications, wallets and other important belongings. "Each resident was permitted a period of time, actually given a grocery cart to fill up with those essentials, as much as they could. If they wanted to grab a couple of suitcases to include with that, we permitted that. But we had a lot of people to take through and we did that over three days."
Dewar says they are now waiting on the building owner to come up with the next phase where tenants can again access their belongings. "There is no fire alarm system in the building at this time, the building owner has a fire watch in place. And any access would have to be controlled and monitored to make sure that anybody entering the building, their safety is paramount."
The Hay River Hub is reporting the building owner, Harry Satdeo, plans to re-open the building. He says repairs are already begun and get the building running within a few months.
The meeting takes place Wednesday, March 27th at 6:30 p.m. at the community hall.