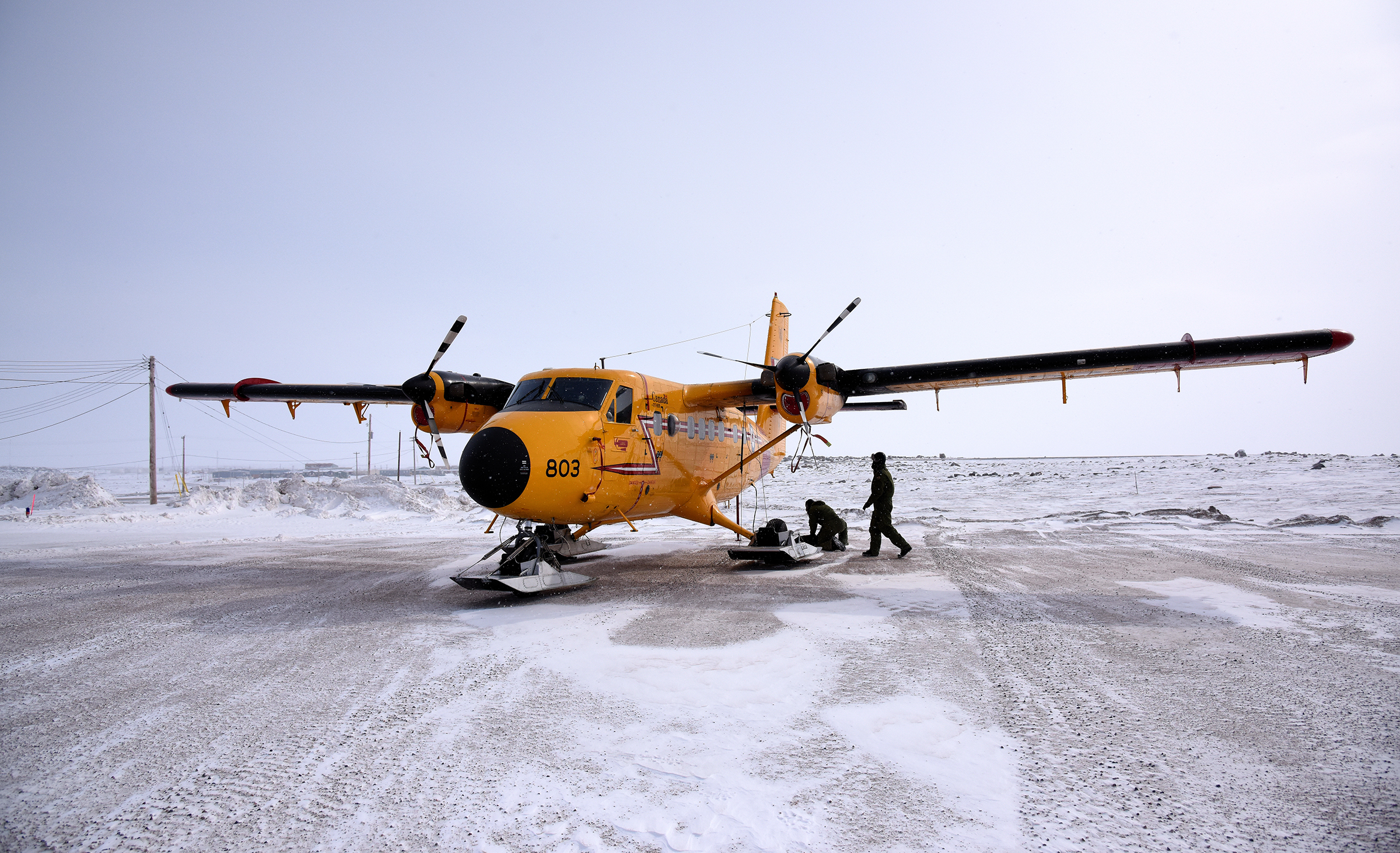 None of the seven aboard a Twin Otter aircraft were injured during a March 11 landing outside Inuvik which damaged the aircraft's landing gear.
The CC-138 Twin Otter was deployed as part of Operation Nanook-Nunalivut when it made an evening landing on sea ice 140 kilometres north of Inuvik. The landing caused damage to the nose landing gear.
Four crew and three passengers did not suffer any injuries and were transported to Inuvik by helicopter.
This is not the first incident like this to occur during an operation in the North, a similar incident occurred in 2012 where a Twin Otter was damaged.
The March 11th landing is being investigated by the Royal Canadian Air Force, who are also working on recovering the damaged aircraft.
"The plan is to sling the damaged Twin Otter back to Inuvik using a helicopter," says Ashley Lemire, communications advisor with the Department of National Defence. "With spring around the corner and the ice starting to melt, the decision was made to hire experts to recover the aircraft as soon as possible, rather than risk delays."