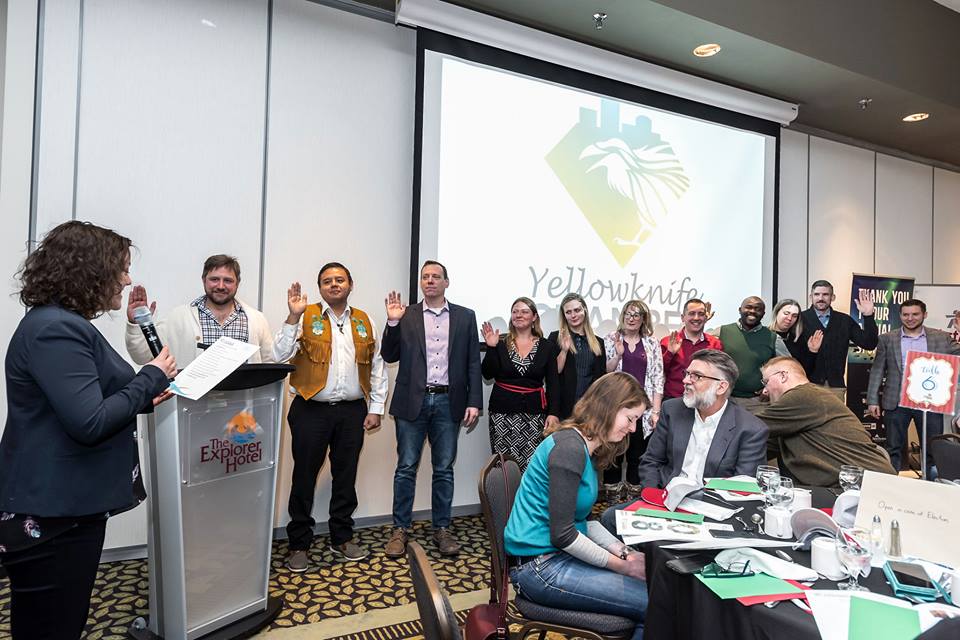 Longtime Yellowknifer, local business owner and promoter of life in the 'knife Kyle Thomas is the new president of the Yellowknife Chamber of Commerce.
He says he plans to continue on the 'good path' the chamber is on with its events and advocacy work.
"We helped with the accomodation levy, to pass that legislation on a territorial level, which will help the municipality of Yellowknife collect funds to help promote tourism and develop that industry," he says of one advocacy effort. The chamber recently voiced its opposition to a proposed sugary drinks tax.
READ MORE: YK CHAMBER OPPOSES SUGARY DRINKS TAX
On these and other issues, Thomas says the chamber's voice is being listened to.
"It really seems that when we take a position on something, based on what our membership wants, it is noted by whoever we're talking with and working with. It is noted that we have some clout now, behind us."
Thomas sees the city's challenges revolving around how to keep the economy of mineral resources and development going, while also branching out into other industries.
"We want to, essentially, make sure there's still going to be that type of industry when those mines are coming to the end of their life spans," he says.
"At the same time we want to foster new industries. It's kind of interesting to see the growth of tourism and how that affects the industry and economy around Yellowknife."
A Yellowknifer since the age of four, Thomas has been actively promoting the community through Yellowknife Online. Thomas also runs With Media, focusing on communications solutions for small businesses. He describes himself as a 'jack-of-all-trades.'
"I build websites, run workshops, write a lot, bake sourdough bread, build furniture, fix snowmobiles, renovate trailers, weld scrap metal found at the dump, take photos of people, and the list goes on and on," he writes on With Media.
Thomas takes over from local realtor Mike Lalonde for a one-year term. Active at the chamber since 2015, Thomas has also held the roles of second and first vice-president.