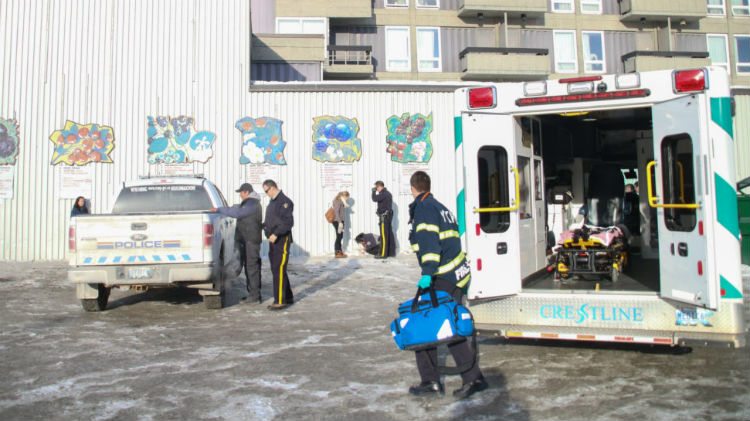 The City of Yellowknife is set to receive $1.1-million in homelessness funding from the federal government this year.
The amount is over $400,000 more than what was provided in previous years under the Homelessness Partnering Strategy, which the city has been in charge of administering and distributing to partner organizations. Several local housing programs are funded under this strategy, including housing first for adults and families, rapid re-housing and youth transitional housing at Hope's Haven.
The city is now under a tight deadline to get a funding application in for the $1,145,590 before this year's funding runs out March 31st. A city memorandum states the federal government only gave a week's notice to apply.
If the federal funding does not come through, it could lead to layoffs in early March for local organizations which provide front line services.
"I do understand that there's some urgency getting this all underway because of our partner organizations having staff contracts that need to be renewed," Councillor Shauna Morgan said at a Monday committee meeting, before she excused herself from the discussion due to her role on the board of the Yellowknife Women's Society.
Director of community services Grant White says he stressed this issue to federal government representatives, who responded by cautioning the city not to enter into any contract extensions before the final approval from the feds. "When I pushed them again, there's a lot at stake, they were not able to confirm that they would have all this done by March 31st."
Councillor Niels Konge asked administration whether there would be any problems spending the extra dollars.
City administrator Sheila Bassi-Kellett replied this should not be a problem.
"The federal government is really keen on service continuity for the first year, so they would like for us to continue on some of our successes we've had with housing first, our preventative rapid rehousing," White says.
The money the federal government is providing is a one-year continuance which will last until March 31, 2020. Changes to the funding model from the federal government are on the horizon.
"The federal government has indicated that changes are being made to the funding parameters to allow for more flexibility on how funding may be allocated to address the challenges of ending homelessness in the north," a city memorandum reads. "There has been a commitment on the part of the federal government to finalize the details of the funding by April 30, 2019."