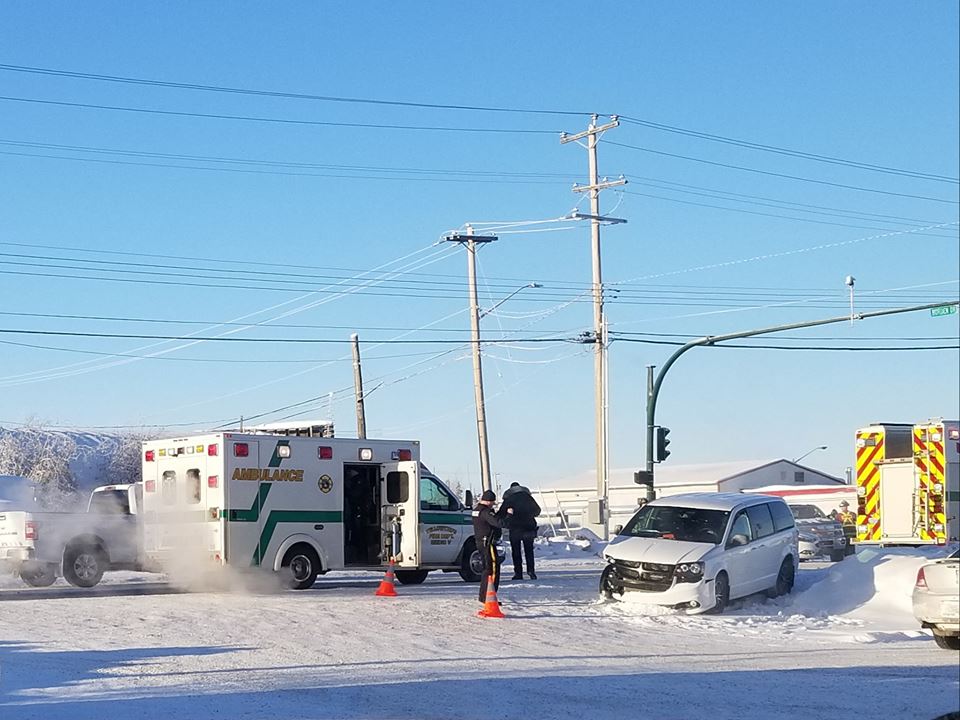 A two-car collision at Borden Dr. and Old Airport Rd. has been cleared up, Yellowknife fire chief John Fredericks confirmed.
Yellowknife RCMP stated in an email the collision involved a car and a minivan which collided at the intersection at around 11:10 a.m. Monday.
One person was transported to Stanton Territorial Hospital, their status is unknown. Roads are now open.
The cause of the collision is still under investigation by Yellowknife RCMP.