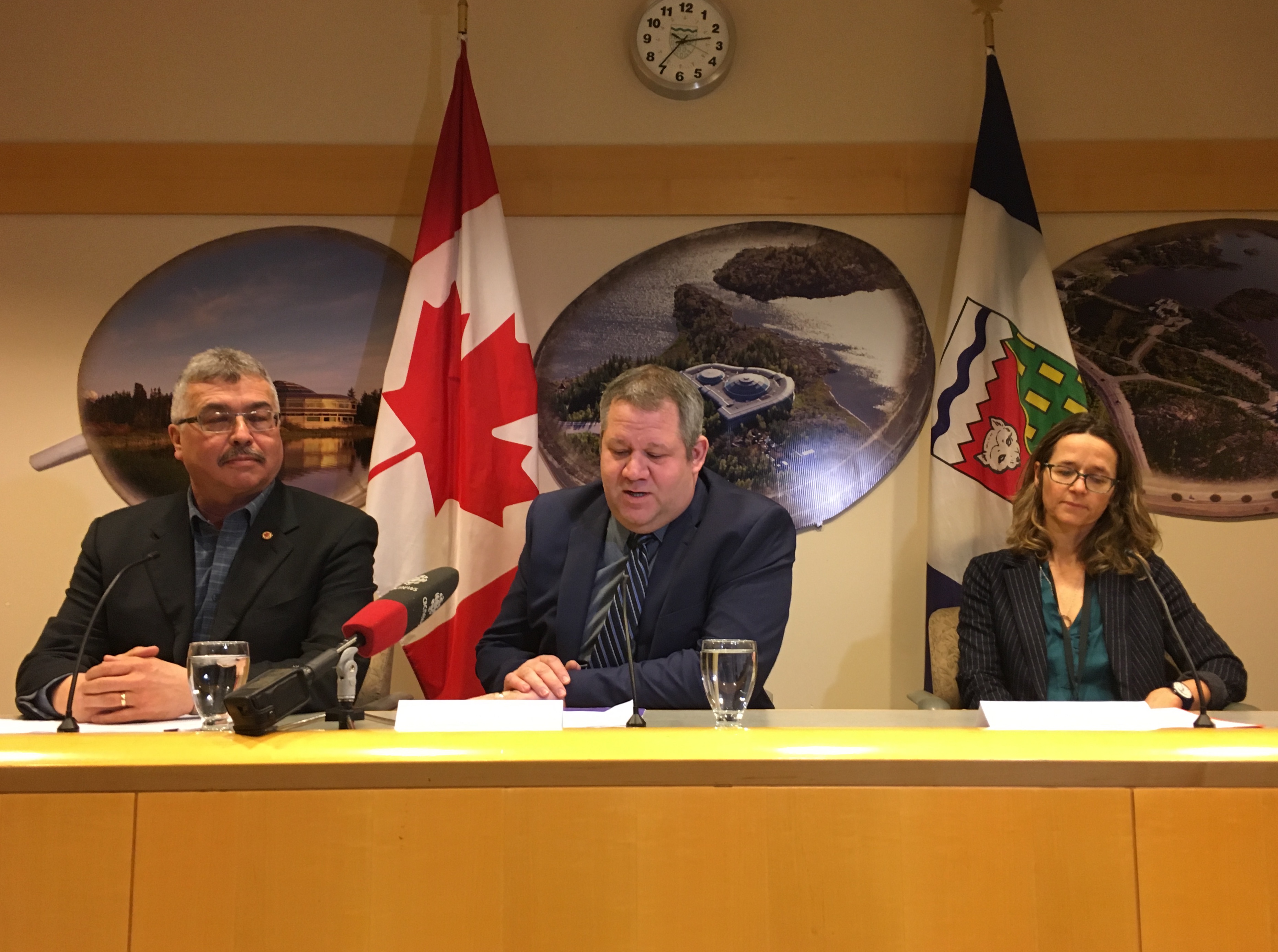 Treatment for substance use in the Northwest Territories is getting a one-time $766,000 boost.
The money will go making the opioid maintenance therapy program more widely available in the NWT communities as well as high-risk groups including incarcerated people.
The program provides replacement therapy, such as methadone or suboxone, for up to 30 people per year who are addicted to opioids in Yellowknife and surrounding communities. Dr. Jennifer Harris, who leads the program, has seen its effect first hand.
"(We) have watched people rebuild their lives with this type of support."
The money will also be used to coordinate access to services for transient people, train healthcare providers to be able to comfortably and safely provide opioid replacement therapy in the communities and expand training for take-home Naloxone.
The numbers of opioid-related deaths have gone down in the NWT, from five in 2016 to one in 2017 and one last year. Minister of Health and Social Services Glen Abernethy credits the therapy program, an awareness campaign targeted at youth and people in their 20s and other interventions for this decline.
"I think that has a lot to do with the work that's been done to get Naloxone kits out there and the work that's being done by our practitioners to create awareness and provide supports."
There was, however, still an average of 14 people per year hospitalized due to overdoses between 2015 and 2017. Abernethy adds substance use rates in the NWT are higher than in other jurisdictions.
READ MORE: OPIOID TASK FORCE MEETS FOR THE FIRST TIME FOLLOWING OVERDOSES
The bilateral agreement signed Wednesday included $500,000 from the Government of Canada and $266,171 from the GNWT. The money is part of a larger $150-million put aside as an emergency treatment fund for territories and provinces in the Liberal's Budget 2018.
The flow of the illicit opioids fentanyl and heroin is greater in Southern parts of the territory Harris says. This is also where more care options exist.
"The severity is more concerning in the southern part of the territory but we still feel like there's always a possibility of overdose," she says.
NWT Member of Parliament Michael McLeod says the opioid crisis is growing as is the concern of doctors and his fellow MPs.
"I'm not completely certain that this is going to solve the issue and it may be a growing concern as we go forward. We'll probably be looking at what do we do for next steps."