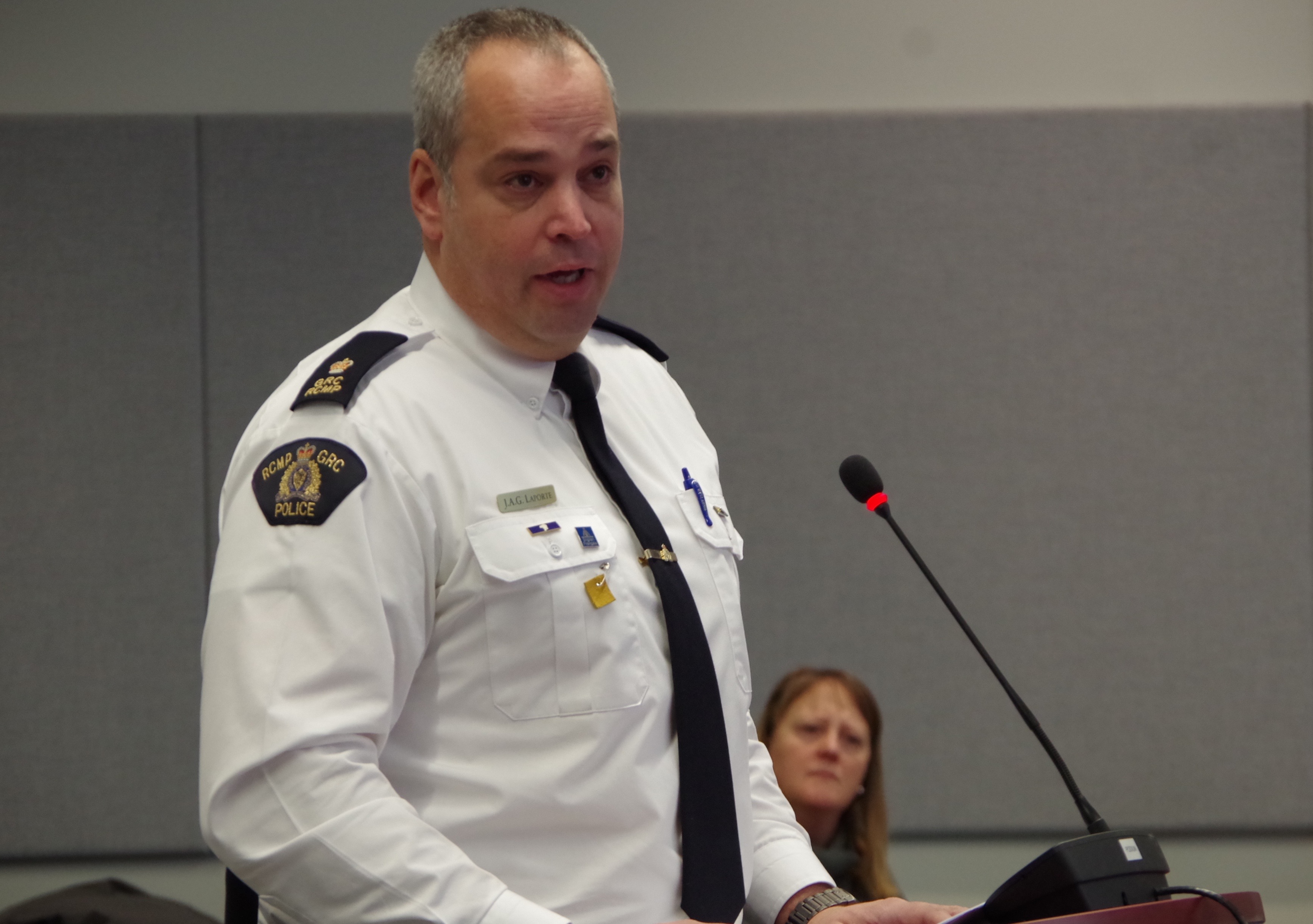 The most prolific visitors to RCMP cells in Yellowknife are spending a lot less time there says the city's top cop.
Comparing the last three months of 2017 and 2018, Yellowknife's detachment commander Insp. Alex Laporte says there has been a 50 per cent reduction in the time the five most prolific visitors to cells spend there. There has also been a 42 per cent reduction in calls for service during this time compared to 2017.
Laporte says these numbers show that Pathfinders, a program connecting vulnerable individuals to services and support, is working.
"It tells us that these people are being connected, they're being provided the services they need for their challenges as opposed to being apprehended or arrested by police because of certain behaviours, being lodged and released to go back to their own realities the next day."
The Pathfinders program, in operation since 2015, brings together the RCMP, Emergency Medical Services and the Integrated Case Management Program at the Department of Justice. The role of the RCMP is to connect people taken into police custody in the morning prior to their release to the Pathfinders program.
"It was very successful with some of the participants because it's driven by their willingness to participate," he says.
The calls for service for all 'social disorder occurrences' have gone down Laporte reported to Mayor and council Monday. There were 600 less calls last year compared to 2017, this is a 35 per cent decrease from 2015.
The RCMP notes several other initiatives are contributors to these improvements, including the opening of the sobering centre and an outreach van service.
Laporte also reported an overall reduced prisoner count in 2018: 1,788 prisoners went through Yellowknife RCMP cells last year, compared to 2,725 in 2017.