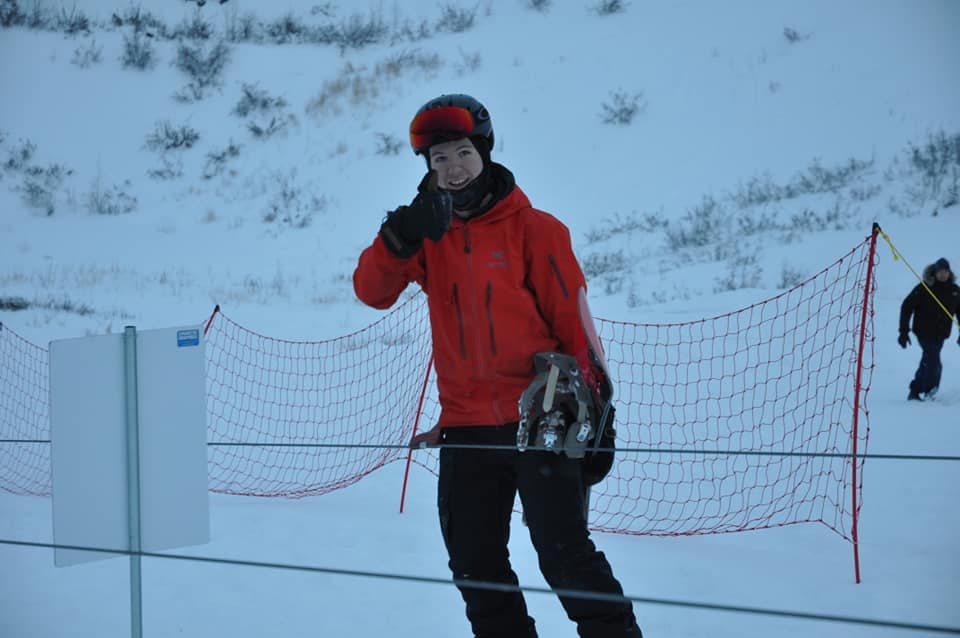 A record number of snowboarders, and some skiers, took to the slope at Yellowknife's Bristol Pit Sunday.
Ragged Riders Snowsports Society board member Thomas de Bastiani says 64 people rode the pit on Snow Day. Gear rentals and lift tickets were free for the day.
Those who came out also got to strap on their boots at a new rental gear trailer. It's a big difference for the club, who used to house rentals in the smaller clubhouse.
"People would be trying to try their gear on, with parents getting registered. It was a little chaotic somedays, to say the least," he says. "This is the first day we've had our new rental gear trailer up and running officially, and it's amazing to see the difference it makes."
The non-profit is also employing three young staff members, and avid snowboarders, for the first time this year. Robert Paddock, 17, says it's been a smoking busy day but he enjoys the work.
"We had a lot of people show up, more than I've ever seen," he says. "I love it, I get paid to just come out here. I'd be out here anyway, so it's pretty good."
De Bastiani says dirt work is planned for this summer, to revamp the landscape of the hill for next season.
"We're hoping to have a proper set of big air jumps, a border cross track like Fort Smith has as well, improve the slope in the park a little bit, open up some space for beginners."
Many winter sports organizations put on events for Snow Day January 20, including Yellowknife Ski Club, Yellowknife Ultimate Club, Yk Beach Volleyball, Ecology North and the Great Slave Snowmobile Association.