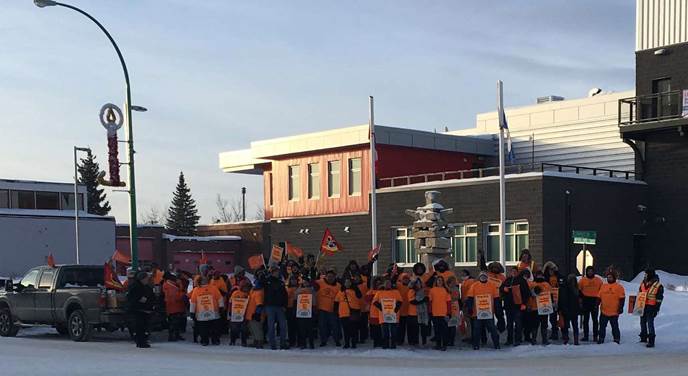 Approximately, 100 Union of Northern Worker members and supporters gathered in Hay River Friday around noon in a display of solidarity at the four way stop. This was the first rally of this sort in Hay River, there have been two in Yellowknife including one Wednesday.
Workers from the GNWT, NTPC and Hay River Health and Social Services gathered in support of their bargaining teams who have been working hard at the negotiating tables to try avoid a strike. Currently, over 4,500 members have been working without a Collective Agreement since 2015 and 2016, respectively.
In a press release from the UNW they stated that today's display of solidarity demonstrates that public service workers are determined to get a fair deal by standing together.
"Several major outstanding issues remain, including job security and the government's increasing use of temporary, relief or casual workers, better job protections against contracting out and an annual review of subcontracts for public accountability."