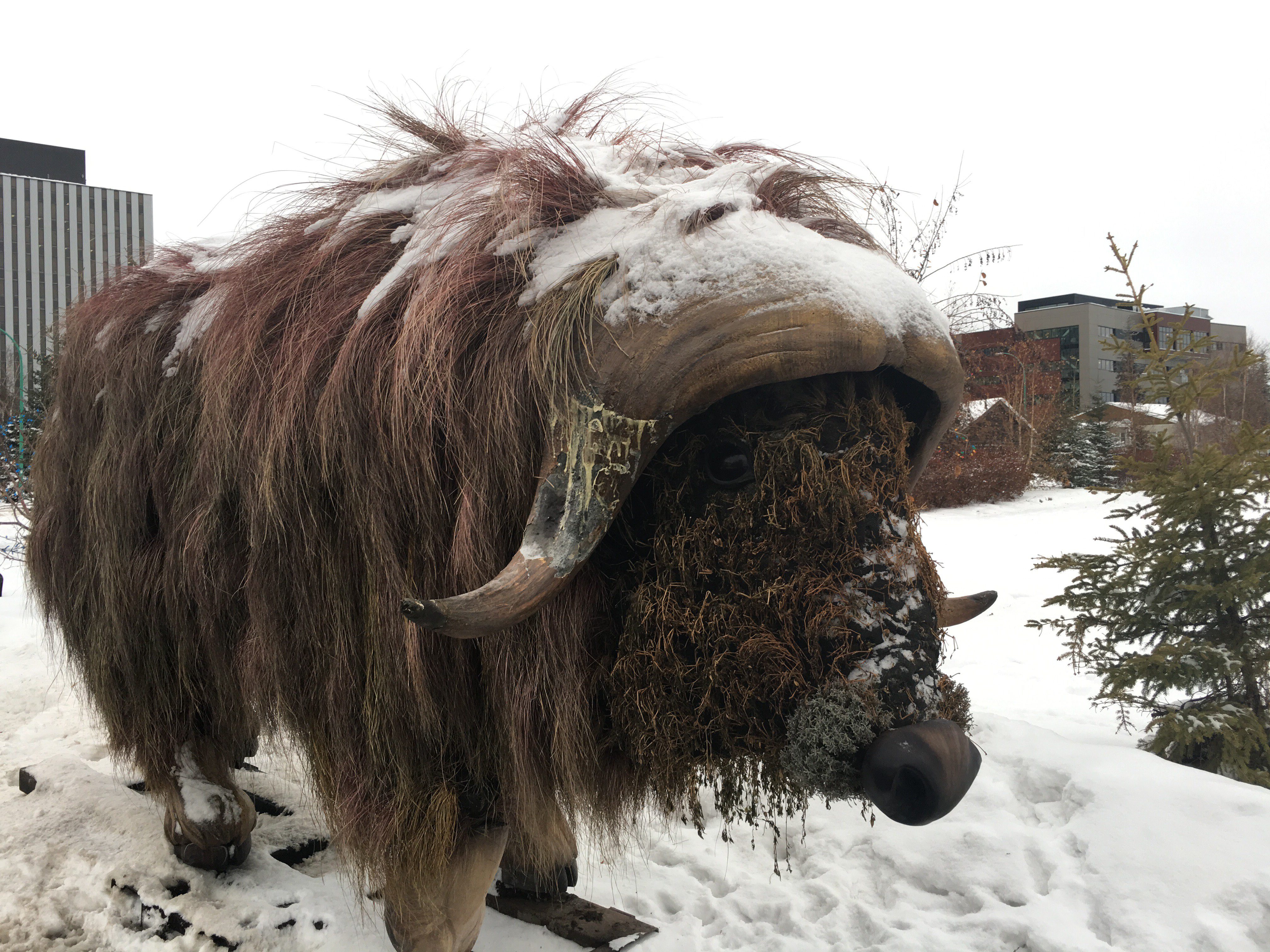 A new furry friend has found his home out front of city hall. This muskox has traveled across Canada to get to Yellowknife as a gift to the territory. Mayor Rebecca Alty tells the story of the Yellowknife muskox.
"It was part of a Canada 150 exhibition inside Gatineau's Jacques-Cartier Park, and once the exhibit was done, the were looking to send the sculptures around Canada. The Northwest Territories was gifted one and it ended up here in Yellowknife."
Mayor Alty says the muskox is like a giant chia pet and so will grow his fur back each summer.
"I Hope to see how he does in Yellowknife as oppose to the Ottawa area."
The city has begun a contest to name the new Yellowknife resident. Residents have until December 11th to submit their names as a comment on the photo on the city's facebook page for a chance to win a City of Yellowknife Family FlexiPass for one month.
During the week of December 17, all submitted names will be posted to the City's social media channels and residents can vote for their favorite entry. Voting closes on December 20 and on December 21, the person who submitted the most popular name will be awarded the City of Yellowknife Family FlexiPass.
The city is only accepting serious names in accordance to the rules, but welcome humerous names. Mayor Rebecca Alty says that residents have grown a liking of the furry beast.
"It appears on instagram that it is a pretty big hit. Lots of tourists as well as residents I see stopping by to get their photo taken with him."