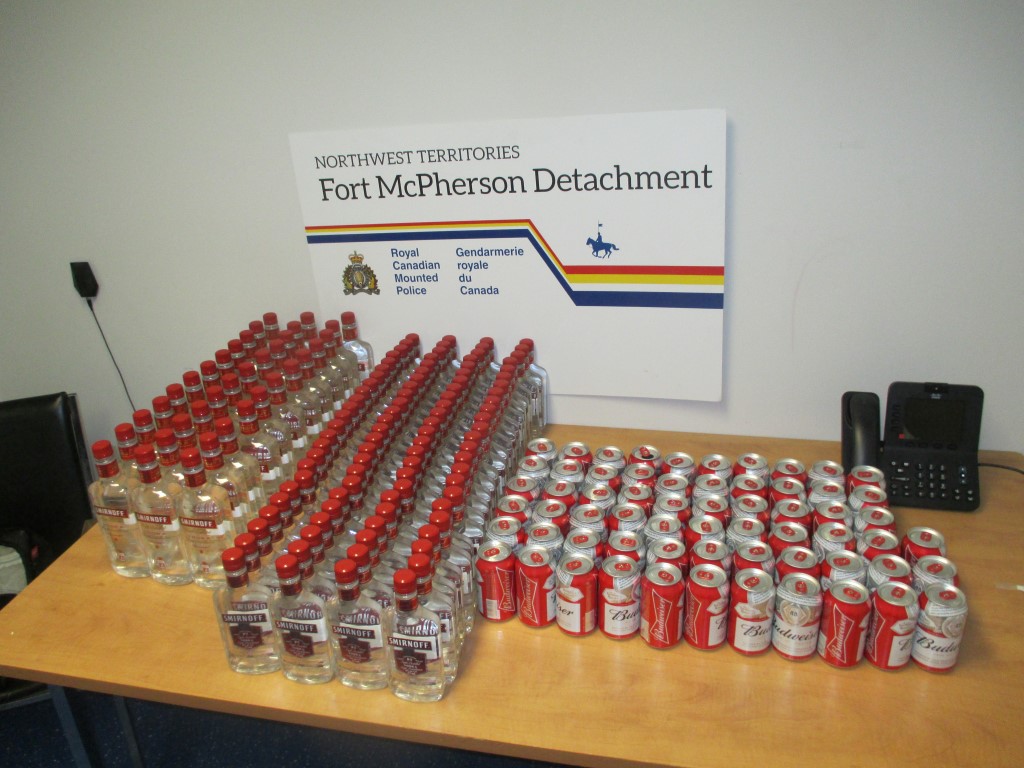 A traffic stop in Fort McPherson has resulted in the seizure of liquor. Fort McPherson RCMP was conducting targeted traffic stops on Dempster Highway at 2:30 a.m. on November 30th when they observed a car driving suspiciously. The vehicle appeared to have stopped at the side of the road when it noticed the marked police vehicle. Officers searched the surrounding area and found multiple bags full of liquor near where the vehicle stopped. RCMP had seized 96 bottles of 375ml vodka, 36 bottles of 750ml vodka and 63 cans of beer.
Fort McPherson RCMP are continuing their investigation and no charges have been laid.
Fort Mcpherson RCMP are asking anyone with information regarding this investigation, please call 867-952-1111, contact Crimestoppers at 1-800-222-8477 nwtnutips.com, (click on "submit a web tip") or text: nwtnutips to 274637.