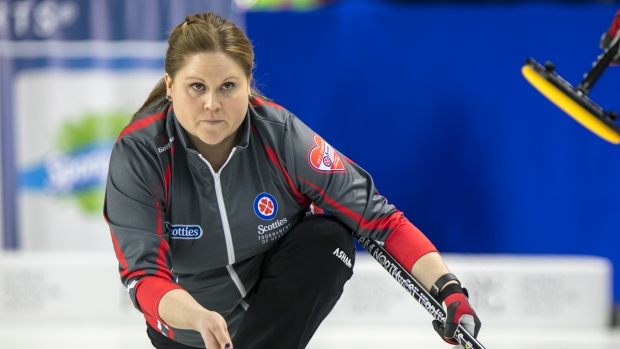 KidSport NWT has its first Athlete Ambassador in Kerry Galusha. Galusha is the skip of Team Galusha and was named the 2017 Sport North Female Senior Athlete of the Year.
Galusha says being the first NWT ambassador was a very big honour especially considering a few of the athletes the NWT has produced over the years.
"I was surprised and a little bit shocked when I found out because the north has a couple Olympians but obviously very honoured that they asked me to be the first NWT ambassador."
KidSport helps to shape the lives of our youth by promoting the benefits of teamwork, fair-play, hard work and perseverance and Galusha believes the program needs more promotion for the people in the north.
"For me, it's about the promotion of the program, KidSport is a great program that we want more people to know about. It needs more exposure and I'm glad to help with that."
KidSport is aimed to break down the financial barriers so that kids can play sports. There are children all across the Northwest Territories that are sitting on the sidelines unable to play the sport of their choice and Galusha maintains that more parents being aware of the program can only help.
"Getting kids into sports is really expensive for some families so this program is very important because all families have to do is apply and they will receive help."
Executive Director of Sport North, Doug Rentmeister says that with Kerry as an Ambassador of KidSport NWT, the hope is to raise awareness about the program across the Territory.
"Sports have obviously made a tremendous impact on Kerry's life and allowed her to travel around the country and world to compete, we want kids in the North to see that if a young girl from Yellowknife can play on the International stage and have her games aired on TSN that they too can dream big."
KidSport NWT has given over $27,000 to help children in need participate in 12 sport programs across the territory in 2017. The hope is that as an Ambassador, Galusha will directly impact hundreds of lives throughout the NWT.