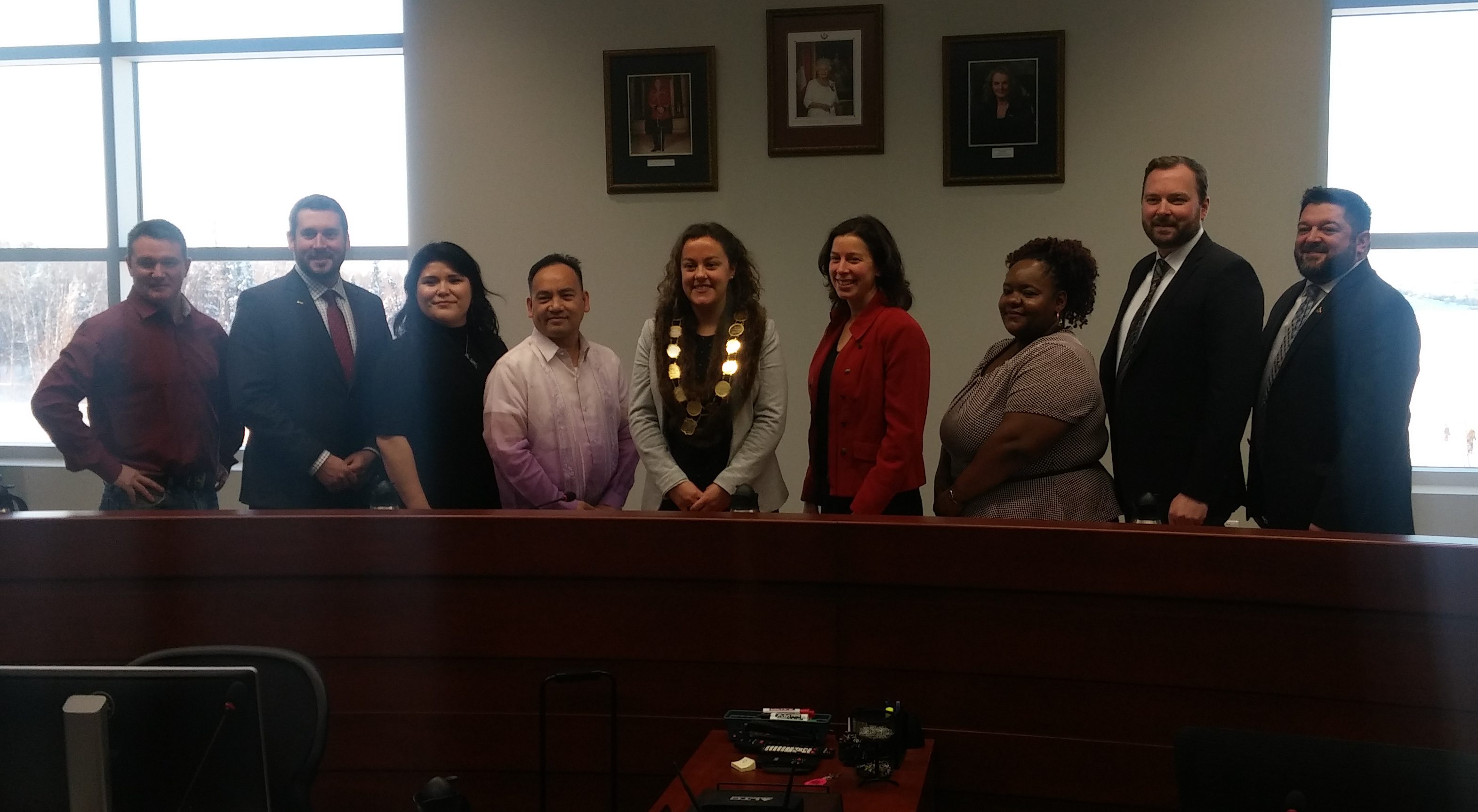 The city of Yellowknife may hit its debt limit if it goes ahead with a new aquatic centre and a replacement water intake pipe. The city would have to borrow $11 million in 2019 and $43 million more in 2020 to fund both projects.
The proposed pool would be a 52-metre rectangular tank lap pool with 6 lanes that could accommodate swimming lessons, lane swimming and competitions. This is due to Ruth Inch Memorial Pool reaching the end of its 30-year lifespan. It is estimated to cost around $45-$50 million. 
On the opening day of budget deliberations at City Hall, it was made clear by the Director of Corporate Services Sharolynn Woodward that if Yellowknife goes into debt over the pool and a proposed pipeline the city will be very close to its breaking point with the debt limit.
"We're very close to maxing out the credit cards, not allowing the ability should something else get thrown our way."

The pipeline project is the replacement of a water intake pipe that pulls city drinking water from the Yellowknife River. The current one is expected to reach the end of its lifetime in 2020.
The projected cost of replacing the pipeline is $27 million, which has increased considerably over the years.
The city is currently seeking federal funding for the water line replacement, according to senior administrative officer Sheila Bassi-Kellett.
"Assuming the cost of the pool will be around $45 million, we want to find 3rd party funding to support the $28 million cost. We firmly believe the city of Yellowknife shouldn't have to pay for it. We don't want to pass costs solely to Yellowknife taxpayers."
Where it will get this money is still uncertain but the hope is that will receive funding through Infrastructure Canada. Bassi-Kellett says that could cover up to 75 per cent of the cost.